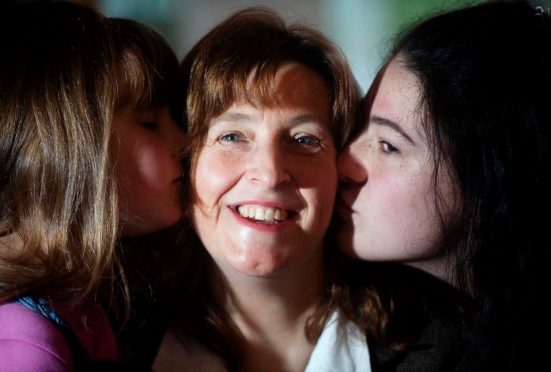 A quick-thinking Elgin mechanic who saved the life of a teacher has urged others to learn CPR as he received an award.
Doreen McClelland-Jones slumped and turned blue as she dropped off her car for an MoT.
Only the rapid response of Douglas Reid, who is also a retained fireman, saved her from dying in the waiting room.
Now the Elgin mechanic and the rest of the team at Sandy Reid's Garage have been recognised by the British Heart Foundation (BHF) for their inspiring actions.
Yesterday Mr Reid remained humble despite the accolade and encouraged others to learn CPR to save lives.
The mechanic spent the crucial minutes before an ambulance arrived pressing Mrs McClelland-Jones's chest in a desperate attempt to keep her heart beating.
He said: "I recognised she was going into cardiac arrest straight away and started CPR as soon as possible – that was it.
"It definitely shows the importance of people learning it. If I didn't have the training from the fire brigade then I don't know what would have happened.
"It's hard to believe it happened, it's all a bit surreal. It just seemed a natural thing to do though – I think anyone would have done the same thing."
Mrs McClelland-Jones, who lives in Urquhart with her daughters Alina and Siena, was rushed to hospital after the emergency last May and woke up in Aberdeen Royal Infirmary several days later with no memory of what happened.
Since the incident she has dedicated herself to spreading awareness of the importance of CPR training to save lives.
She said: "I was so fortunate to find myself in a place where somebody knew what they were doing. I could easily have still been on my run when it happened or walking in the street where nobody noticed the symptoms.
"I wouldn't be here to tell the story if I hadn't been lucky enough to be there at that time."
The team at Sandy Reid's Garage picked up a CPR Hero award at a BHF ceremony in Edinburgh.
James Cant, BHF Scotland director, said: "Douglas and the team are a great example of how knowing CPR skills and acting fast, to put the chain of survival into action, can save a life."