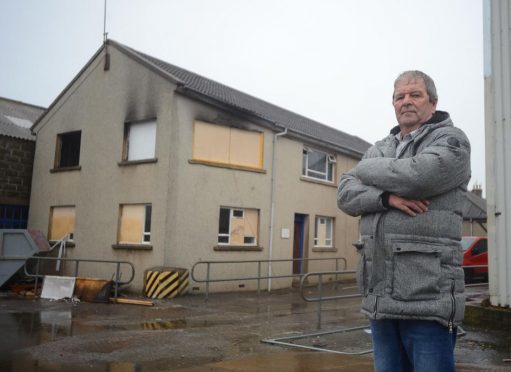 Police patrols are being stepped up around Moray's schools amid concerns they could become hotbeds for vandalism during the summer months.
The "school watch" initiative has been organised in a partnership between the local authority and senior officers to deter people from taking advantage of the fact the buildings are currently unoccupied.
It recently emerged that vandals caused nearly £860,000 of destruction to schools throughout Scotland in the space of a year between 2015 and 2016.
In Moray, taxpayers had to fork out for repairs worth almost £19,500 during that time to replace broken windows, undo damage to toilets and clean graffiti.
In recent years, Buckie's Millbank Primary has suffered repeatedly from vandalism and more than £1,000 in damage was caused when nine windows at the town's High School were smashed in 2015.
Buckie councillor, Gordon Cowie, last night welcomed the police's proactive stance on clamping down on trouble and explained that the initiative would also focus on other areas most prone to mindless acts of destruction.
Cllr Cowie said: "I wholeheartedly welcome these increased patrols.
"All this vandalism costs a fortune, so people will be pleased that more effort is being made to stop it.
"Some derelict properties at Buckie Harbour will also be patrolled more frequently as police have often been called there in the recent past.
"The more police presence, the better. Even if they aren't catching vandals in the act, they will be deterring them from risking committing any crime in case they are caught."
Inspector Paul McCruden confirmed the new preventative measure is part of the force's Operation Regard crackdown on vandalism.
He said: "The holiday period can typically be a busy time in terms of anti-social behaviour.
"We will be working closely with the local authority through School Watch to prevent crimes taking place in and around our schools during their summer break."
Insp McCruden added: "We very much rely on the community to help us, and to report any concerns to us on 101.
"We also ask that parents know where their children are and that they are safe."