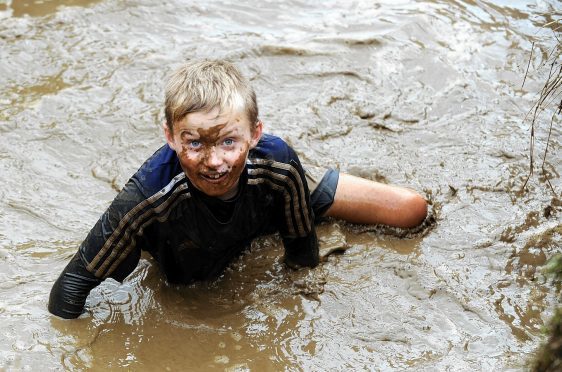 Outgoing youngsters are bracing themselves for the return of a mud-spattered spectacle that is fast becoming a beloved local tradition.
The Mortlach Mini Mudder event, at Tininver Park in Dufftown, was first held in the summer of 2015 and attracted about 150 children.
But organisers preparing for the third instalment have revealed that 450 participants will tackle the elaborate obstacle course later this month.
Inevitably, those taking part end up covered from head to toe in mud as they crawl across marshy ground and splash through murky brown puddles.
The event's creator, Speyside mum Candice Geddes, last night reflected on how it had grown over the past few years.
Mrs Geddes said: "When I first dreamt this up, I was doubtful that even 100 children would take part.
"Then last year it was 250 and this time there will be 450 getting involved.
"We are actually having to turn people away, we have received applications from Aberdeen and Perthshire as well as from all over Moray.
"I feel awful having to tell people they can't take part, but it has become a beast to tell the truth."
The event was inspired by the Tough Mudder craze, in which fitness fanatics test their limits by completing arduous obstacle courses.
Mrs Geddes decided to stage a miniature version to give local youngsters – including her own daughters, Iris and Holly – a taste of the action.
Different versions of the course will be formed for children according to their age, with one incarnation reserved especially for those yet to start school.
Mrs Geddes added: "This is all done on a voluntary basis, mainly by myself and my husband.
"But local businesses have been very kind in donating materials to help us create the course."
There will be a fun day taking place in Tininver Park in addition to the obstacle course for the first time this year.
Another new element is that almost 60 adults will take part – traversing the same version of the course as P7 children.
This year's instalment has already generated about £6,000, which will be ploughed into improving the playground at Mortlach Primary School.
The park will open for the event at 10am on Saturday, July 22, and people will tackle the muddy challenge between 11am and 4pm.
Although no more will be able to compete, spectators will be welcome.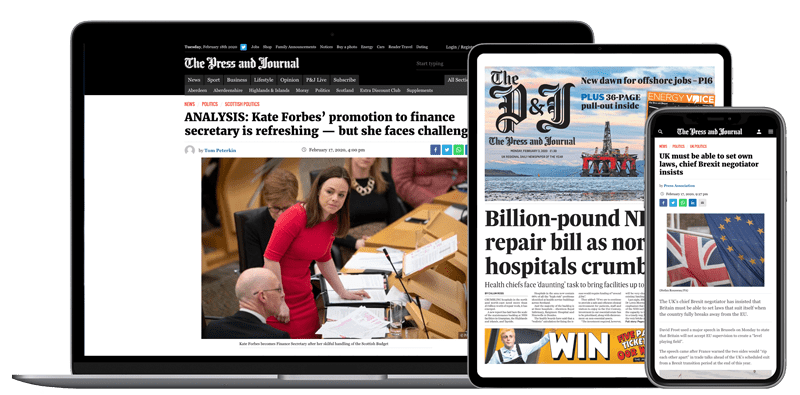 Help support quality local journalism … become a digital subscriber to The Press and Journal
For as little as £5.99 a month you can access all of our content, including Premium articles.
Subscribe