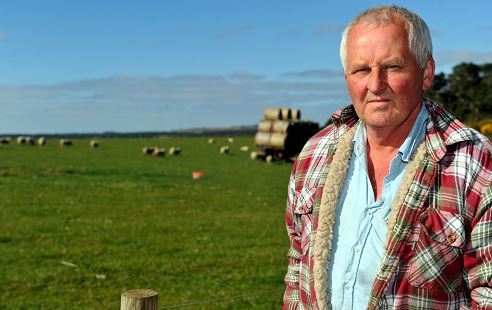 A Moray farmer has surrendered his firearms after being arrested for leaving a shotgun unattended in an unlocked portable cabin.
Martin Taylor has tended to the land at Kirkhill Farm near Alves for more than 40 years.
The 55-year-old regularly used his Beretta shotgun to scare away crows.
But the farmer has now been ordered to surrender the weapon, and pay a £400 fine, after breaching the conditions for owning it by leaving it and a cartridge in an unlocked cabin on September 3 last year.
Court documents state that Taylor breached a shotgun certificate endorsed by Sir Stephen House, the former chief constable of Police Scotland.
The conditions state that the weapon "must at all times be stored securely so as to prevent access to the shotgun by an unauthorised person".
Fiscal depute, Alison Wylie, explained that Taylor had been at Elgin Police Station attending to an unrelated matter last September when the issue of his firearms cropped up.
She explained: "When he was asked about the keys to his firearms cabinet, the accused disclosed that one shotgun was within the farm grounds.
"Police went to Kirkhill Farm and discovered that the shotgun in question was not in the cabinet with his others, it was in a portable cabin next to the farmhouse.
"The cabin was not secure."
The court heard that Taylor told officers he was using the weapon "to scare crows" and would normally have been returned to a safe place at the end of the day.
Taylor, who represented himself, said: "I have always been a conscientious owner, and on this occasion I would have locked the shotgun up that night had I been given the chance.
"It was taken away by the police before I had the chance to do that.
"I have now given up my licences."
The farmer said he had "endured huge losses" due to a recent business expansion, but would be able to pay a fine.
Sheriff Olga Pasportnikov ordered he pay the fine in four weekly installments of £100.
Police declined to comment on the case when contacted yesterday.
The incident was the latest misfortune to befall Taylor, after 54 of his sheep were stolen overnight in May.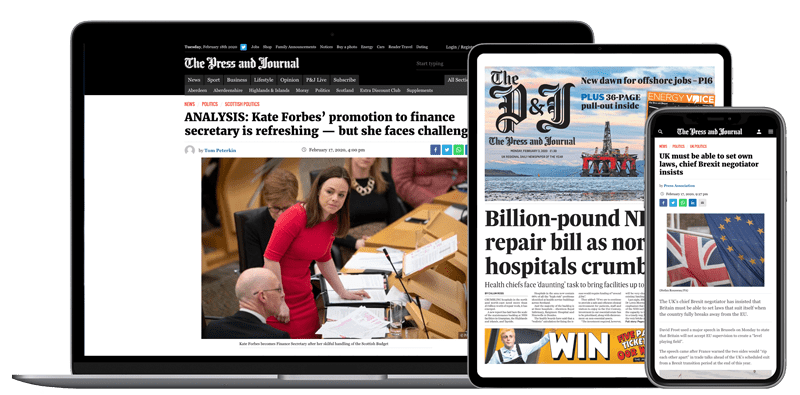 Help support quality local journalism … become a digital subscriber to The Press and Journal
For as little as £5.99 a month you can access all of our content, including Premium articles.
Subscribe