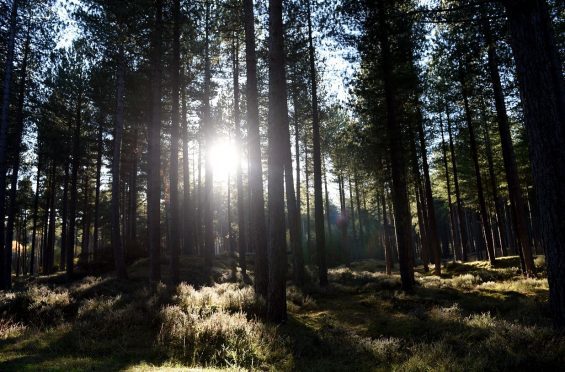 Under-utilised parts of Moray's vast woodland have been earmarked as a way to boost the region's economy.
A wish-list of projects across the area has been drawn up by the council to drive visitors to the wilderness.
It is estimated that forests, which cover a third of the region, currently support the equivalent of 630 full-time jobs spread across processing, planting, haulage and tourism industries.
Every year the region's trees generate £20million in earnings for people living in Moray.
However, council officers believe there is potential for those totals to be boosted.
Next week a new woodland and forestry strategy is due to be approved by the authority's planning committee.
Inside the document are dozens of ideas to promote the natural environments to visitors.
Culbin Forest has been earmarked as a cycling destination as part of an upgraded coastal path between Nairn and Cullen.
Meanwhile links to the Cairngorms National Park from Tomintoul could be improved as well as expanded bike trails at Glenlivet.
Local firms will also be encouraged to open new accommodation, particularly forest huts and glamping.
Council officers have already begun securing funding to start work on walking routes at Culbin and Roseisle.
Community ownership of forests is encouraged in the proposals as a way to spark fresh affordable house building projects, renewable energy schemes and new businesses.
The strategy won the support of Forestry Commission Scotland during a consultation period.
In a report ahead of Tuesday's meeting, planning officer Emma Gordon stressed the need for a new generation of workers in the industries supported by woodland.
She said: "The strategy recognises the forestry industry needs to attract new entrants as the current workforce is ageing.
"Employment opportunities within forestry including sawmilling, timber frame building, joinery and woodfuel need to be highlighted and promoted to young people as attractive career options."