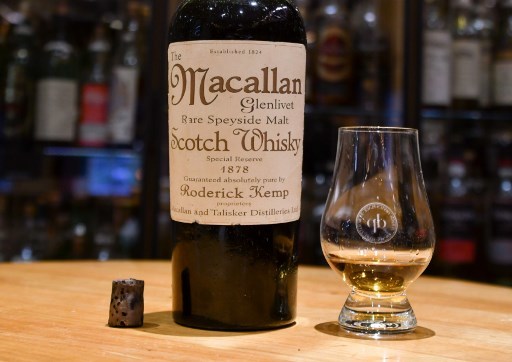 Rare bottles of whisky from a Speyside distillery have been taken off display following concerns they could be fake.
Macallan has removed "a few" exhibits from their Craigellachie home after an investigation.
The move was sparked after it was revealed that a Chinese tourist in Switzerland paid more than £7,000 for a glass of a rare malt from the Moray distillers dating back to 1878.
Whisky collectors immediately became suspicious about the bottle and condition of the cork and accused it of being a replica. Now Macallan has removed bottles from the same era from Easter Elchies House at its historic home.
Yesterday, the whisky giant said they believed the suspect bottles were genuine and revealed they are also empty.
It is understood that tests have been done on the glass and paper, which have established that they date from the 19th century.
A spokeswoman for the owner of Macallan, Edrington said: "We have reviewed all the empty bottles which we have on display in the private areas of Easter Elchies House. We believe these are genuine.
"As a precaution, however, we have removed a few very old empty bottles from display while we update previous validation work in the light of improved technology and knowledge in the field of authentication.
"We are in the process of creating an exhibit in the new visitor centre, where a fully authenticated collection will be on public display from early summer next year."