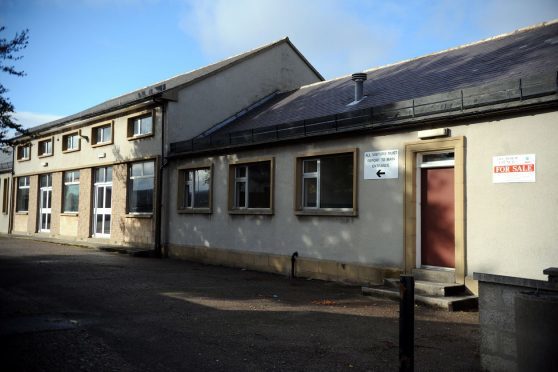 School buildings that have lain dormant in Moray for nearly 20 years could be bulldozed to make way for new homes.
Classes have not been held at Tomintoul Secondary School since 2000 when it was closed due to its falling roll.
Parts of the building were occasionally used by the next door primary school after that but it has been left largely empty since it shut its doors.
Now plans have been lodged to knock down the former classrooms, gym hall and dining room so nine houses can be built on the site.
Henry Paget, who runs holiday accommodation in the area, was encouraged to buy the school after becoming involved in other redevelopment projects in the village.
A mix of two, three and four-bedroom properties have been proposed for the site on Tomintoul's Main Street.
Alan Ogilvie, planning consultant at agents GH Johnston Building Consultants, said: "We're looking at providing a mix of housing with two available for rent to help the council's waiting lists, one possibly as low-cost home-ownership as well as some larger types.
"It's been sitting empty for quite a while now since the council deemed it surplus to requirements but is still in very good condition. Unfortunately none of it can be converted though.
"There's been quite a bit of regeneration activity already in the village, some of which our client has been involved in with hotels, and we're committed to continuing with that.
"There's a small plaque on one of the stone walls and the intention is that that will be preserved – either at the museum or as part of the project in some way."
In 1999, the secondary school's roll had fallen to just one student after the council voted to transfer third and fourth-year pupils to Speyside High School.
The school was expected to have 16 students for 2000 but the closure meant they were sent to Aberlour instead.
Due to the size and location of the development the planning application will be considered by the Cairngorm National Park authority instead of Moray Council.