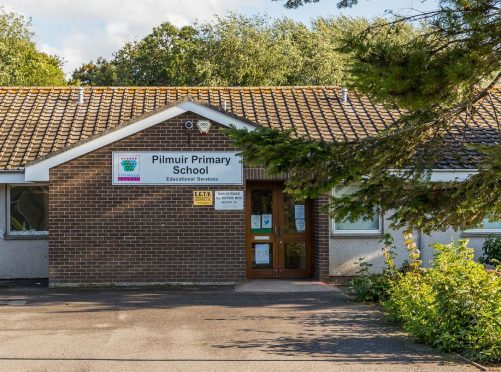 A primary school was locked down yesterday following reports of a gunman in the area.
Pilmuir Primary School in Forres was sealed off yesterday morning after a man was reportedly spotted up a tree with an air rifle.
Armed police raced to the school and searched the area, while children within the school were kept away from the windows.
Teachers also shut the blinds, but continued lessons so as not to frighten the children. Officers were posted on guard outside in the meantime, however were stood down by lunchtime.
It is understood that a member of the public raised the alarm with staff while pupils were in the playground doing a daily walk.
Last night, the school sent letters home to all parents informing them of the "serious situation".
It stated: "Shortly after the start of school staff were alerted to the presence of a man in close vicinity to the school.
"It was reported that the man was located in a tree and in possession of a firearm.
"Staff swiftly locked down the school with all pupils and staff, safe and accounted for.
"The police's firearms unit responded immediately to the school's request for assistance. The school was given the all clear by late morning."
Forres councillor Aaron McLean praised staff for their swift action and the way they ensured the children did not get upset.
He said: "It's worrying that a school would have to take the action that they did but it's good to see they acted promptly.
"I was speaking to some of the parents at closing time and all the kids appeared to be unfazed by it all.
"It just goes to show, once again, what a well-run school it is."
Last night, police confirmed a man had been taken to Dr Gray's Hospital following the incident.
Following extensive searches of the area, nobody with a weapon was found.
Moray Council's director of education and social work, Laurence Findlay, praised staff for their quick and calm response.
He said: "School staff acted immediately and appropriately to safeguard all children and staff at Pilmuir, following established emergency protocol and further advice from senior officers.
"We have written to parents about the events and said that if any child is affected by them, we have support available from our educational psychology service."
A police spokeswoman said: "We were called in relation to concerns for a man. He was taken to Dr Gray's Hospital."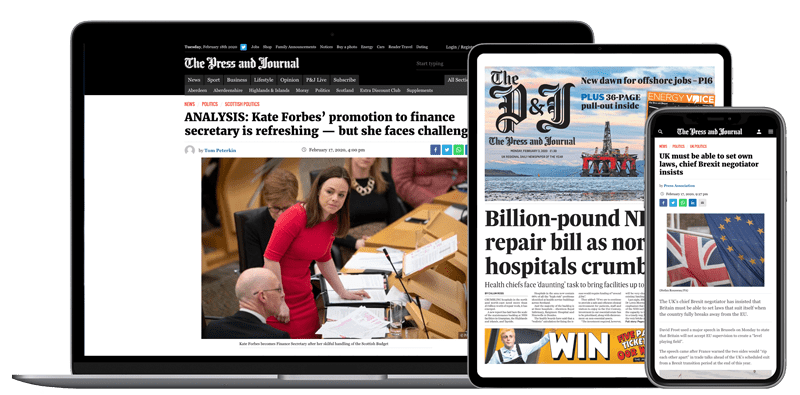 Help support quality local journalism … become a digital subscriber to The Press and Journal
For as little as £5.99 a month you can access all of our content, including Premium articles.
Subscribe