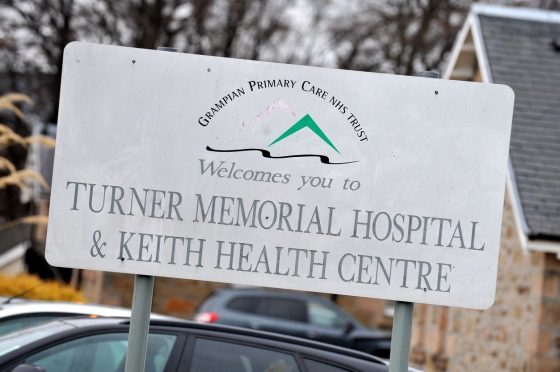 Moray's MP has joined the campaign pushing for a new health centre in Keith.
Doctors and patients are pressing NHS Grampian to replace the dated GP practice and Turner Memorial Hospital in the town.
However, while "sympathetic" the health authority has said it has other priorities ahead of Keith.
Fears have been raised the outdated buildings could put off applicants wanting to work in the town.
Doctors at the health centre have revealed replacement buildings were first suggested a decade ago.
Yesterday Moray MP Douglas Ross added his voice to the campaign and has called on the Scottish Government to unlock funding to allow the project to go ahead.
He said: "Getting a tour of the facility highlighted many of the areas where improvements are needed but are not possible given the state and age of the building.
"Local campaigners, staff and users of the centre have been very patient up to now but it is clear that they need action on a new building rather than simply talking.
"What everyone needs now is an assurance a new facility will be built.  Already the practice is struggling to attract new GPs and the many services that should be available are restricted."