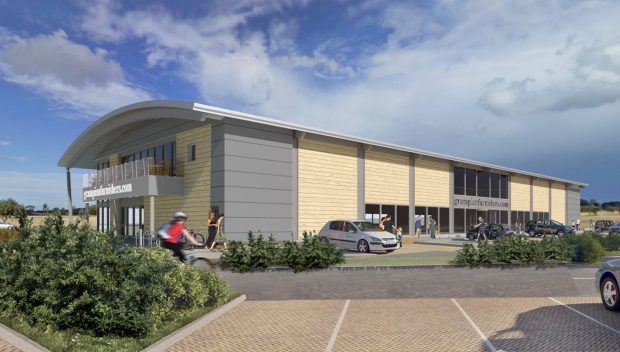 A Moray firm's vision for a £3.5million expansion has secured further backing.
Grampian Furnishers want to move from their current Lossiemouth home to a showroom that will be built on the outskirts of Elgin.
However, the proposals for the site next to the A96 Aberdeen to Inverness road on the eastern approach to the town currently go against planning rules.
Furniture store proposal sparks row over out of town developments in Elgin
Retail developments are currently prohibited at the land near the Reiket Lane roundabout.
Objections have been submitted from Elgin's business improvement district and furniture chain Anderson and England about the potential of the development heralding a new wave of out-of-town projects.
But yesterday Moray MP Douglas Ross explained firms should not be solely restricted to the town centre.
He said: "I think we should be doing everything possible to encourage local businesses who are looking to provide a great service from the outskirts of Elgin.
"We can make improvements in the centre of Elgin and we can do as much as possible to encourage other retailers to move there.
"But for those who cannot fit into a shop premises we should not use the fact they are coming outside the centre as the be all and end all and say they can't get planning permission.
"This is a shop that would not work in the middle of Elgin."
The furnishing company intends to create 50 new jobs in the move that will lead to their premises trebling in size.
Derelict farm buildings would be demolished to make may for the complex that would also include a cafe and 110 parking spaces.
The firm has threatened to consider options in Inverness or Aberdeen if their Elgin proposal is rejected at a Moray Council planning hearing next month.
A petition supporting the project has now gained more than 2,500 signatures.
Grampian Furnishers managing director Royce Clark said: "I think it's clear, from all support we have received, that it shows what we're trying to do can only be of a huge economic benefit to the area.
"More importantly, the feedback we've had from the petition is clear the public are saying this is very much needed."