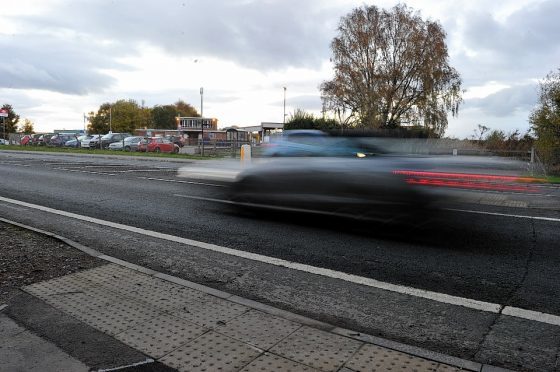 Transport Scotland has ruled out introducing a pedestrian crossing near a busy Moray train station despite safety fears.
Passengers walking to connections in Forres currently have to make their own way across the busy A96 Aberdeen to Inverness road.
Fears of accidents prompted calls from locals for a crossing to be installed as part of the work to build a replacement station in the town.
However, transport bosses have now rejected their pleas because they believe the road is safe enough already.
Last night, Highlands and Islands MSP David Stewart described the decision as "staggering" and called for "common sense" to be considered.
The Labour member believes there is a precedent for improved safety after four new crossings were installed across the same road in Nairn.
He said: "Transport Scotland claim there is no significant collision history on this part of the A96 to merit such a crossing – there being only one fatality in recent times and no serious injuries.
"However, they have no data which advises of the number of near misses there have been.
"In this situation, we have a whole new state of the art development which is expected to attract more passengers to use the improved rail service, yet we are not facilitating their safe passage across a busy road."
Mr Stewart now intends to pursue direct action from the Scottish Government to correct the "illogical" decision".
Yesterday, a spokesman for Transport Scotland explained that they had carried out appropriate assessments following concerns from locals.
He said: "To address road safety concerns raised by the community, we committed to check if the crossing provision was adequate.
"The results of the completed assessment indicate that the provision proposed by Network Rail is appropriate.
"Transport Scotland continues to monitor the location to ensure that the road safety provisions for pedestrians and cyclist remain equally appropriate."