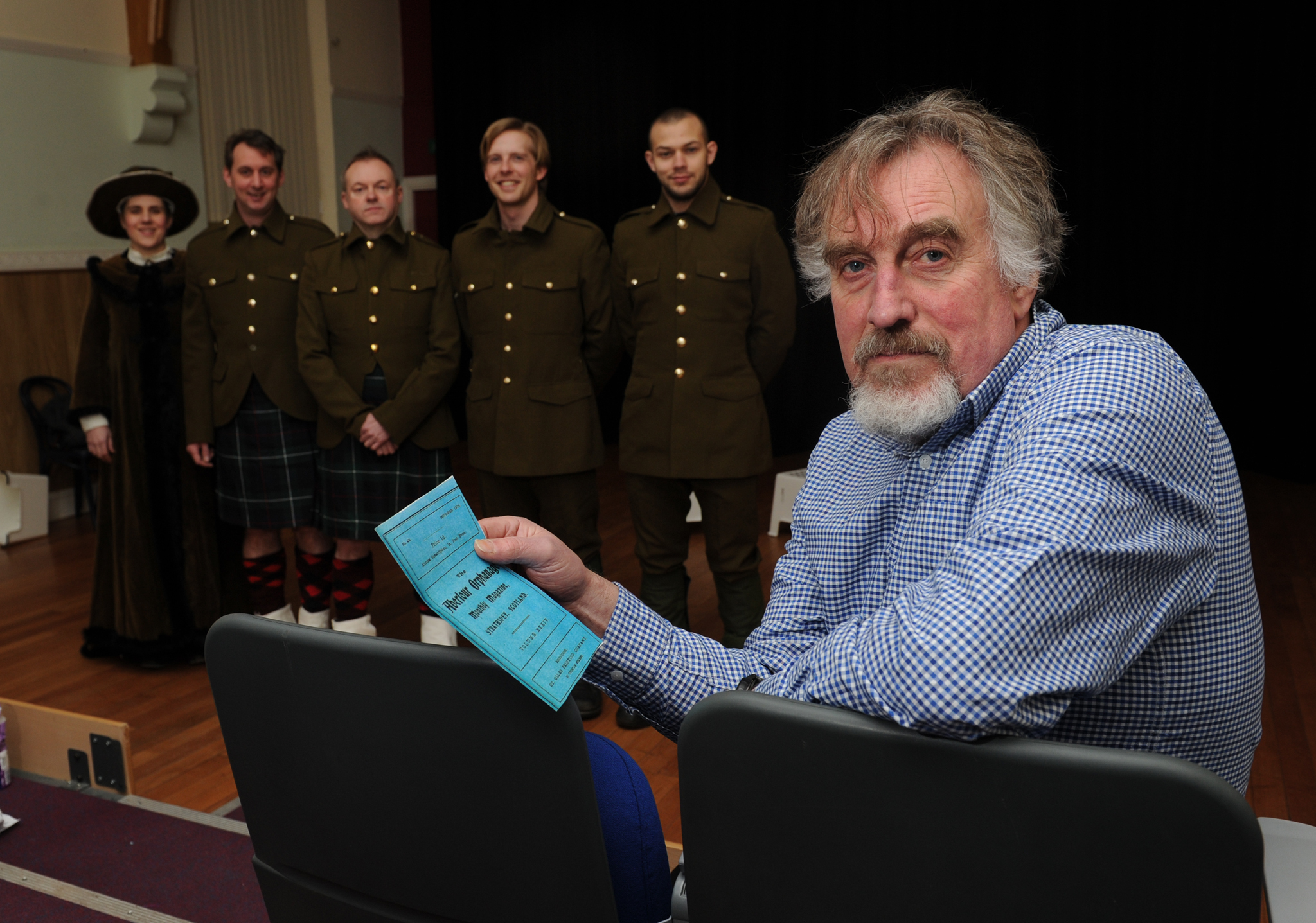 A professional writer has based his new play on the heart-rending letters sent home to Moray by World War I soldiers.
Letters to Aberlour draws upon the real letters that old boys wrote to Aberlour Orphanage during the conflict.
Writer James Urquhart said: "About 250 orphanage boys participated in the war and letters from about 90 of these soldiers still survive, including letters from some of the 62 who died.
"For the standards of the time, the orphanage was an incredibly caring place and it's clear that many of these young men were very attached to it.
"They write about the war but they also write of their longing to return to Aberlour.
"And they write about their sorrow at the loss of other old boys from the orphanage whom they regard as brothers.
"The letters show that the soldiers considered themselves members of a single extended family. But unlike a conventional family which might have perhaps three or four members involved in the war, the Aberlour family shared the experiences of hundreds."
The orphanage was established in 1875 with the ethos that every child had the ability and right to grow up and flourish in society.
After the 1914-1918 conflict it dedicate a war memorial to those who had fallen. More names were added after World War II.
It eventually closed in 1967 as the focus changed towards placing orphaned children with families.
Although the original letters are thought to be lost, many were published at the time in the orphanage's monthly magazine – copies of which are still held at the British Library.
Mr Urquhart is currently in the process of looking for funding from arts organisations so that Letters to Aberlour, which features parts for five actors, can tour the UK.
However, he has issued a promise. "Come hell or high water, whatever happens with the funding, we will perform the play in Aberlour," he said.
In addition to the play, Mr Urquhart has also devised a parallel activity in which cast members visit primary schools in costume to talk about the war and answer questions.
To register an interest schools can contact the New Strides Theatre company on jurq99@gmail.com