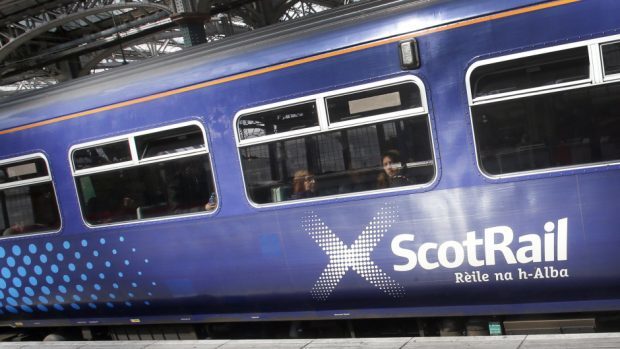 Train passengers experienced delays during rush hour yesterday due to a signalling fault between Elgin and Forres.
A damaged power cable near Elgin caused the signalling to fail from about 6am until 9am, affecting all services between Inverness and Aberdeen.
A Scotrail spokesman said that a total of 13 trains – including connecting services – were disrupted as a result of the fault and that the average delay was nine minutes.
Network Rail said that engineers worked hard to find and fix the fault and other staff on site helped to manually signal trains through the area.
Once the faulty cable was identified, engineers replaced the damaged section and restored the signalling systems.
A spokesman for the national rail operator said: "Engineers sometimes have to inspect hundreds of metres of cable checking for the point where the break has occurred and, once it has been identified, they then to need cut the section out and joint in a new one before testing the systems, all of which takes time significant time to do."
The rush hour chaos occurred just weeks after Scotrail punctuality figures showed that just 40% of trains arrived on time in Elgin over the year up to April 2017.
Local councillors said that delays were constantly making people late for work and that the figures highlighted the need for a rethink on the management of the service.
Scotrail pointed out that 82% of the trains which arrived at Elgin late were overdue by five minutes or less, and that strict guidelines only class arrivals as "on time" if they reach the station within 59 seconds of the stated time.
The figures, published in June, also showed that passengers face heavy delays in the north.
Only 64.2% of trains arrived at Wick station within five minutes of their planned arrival time, the lowest in the country.
And just 38.1% of services were within one minute of their planned arrival time in Wick, the fourth-worst performance in that category.
A £330million upgrade of the Aberdeen to Inverness rail line is currently under way.