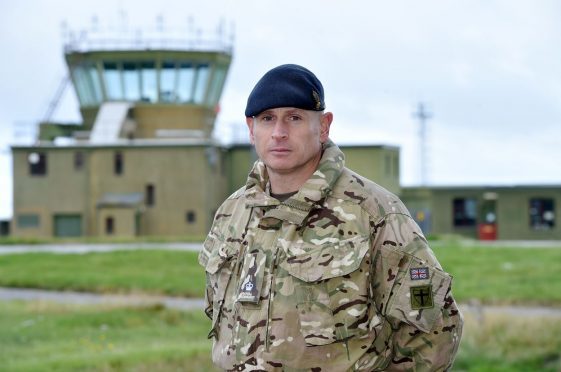 Moray soldiers were on standby last night to assist massive relief efforts in the Caribbean to help communities devastated by Hurricane Irma.
Troops based at Kinloss Barracks were poised to deploy to the Turks and Caicos Islands within just one hour of being notified.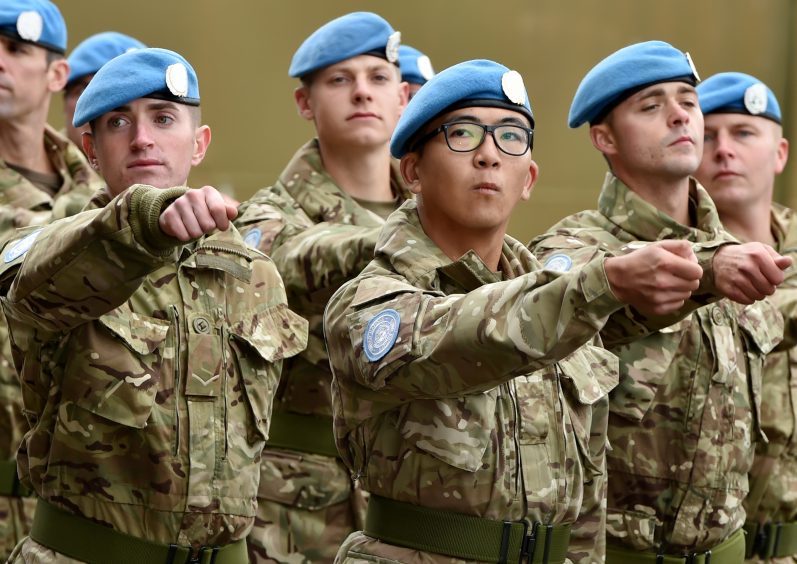 About 40 members of 48 Field Squadron were ready to be sent on the aid mission, entitled Operation Ruman, to carry out urgent repairs to airfields on the British overseas territory.
The troops had been on a two-hour notice for the past week but that has now been shortened to just 60 minutes.
That means the men and women from 39 Engineer Regiment need to be constantly prepared to leave the Moray base and say goodbye to their families.
Major Dafydd Howells, officer commanding 48 Field Sqn, said: "We literally need to be departing Kinloss within an hour of getting the call. We are expected to move from here to wherever we need to get to to marry up with the aircraft that would deploy, it could be Brize Norton or Lossiemouth or wherever.
"That means all my vehicles are packed and ready to move. Our priority is to get essential supplies out to the area affected."
The squadron is ordinarily on a 48-hour notice throughout the year to move to any location in the world.
Troops were enjoying a well-earned four-day break last weekend but rushed back from leave when they were placed on two hours' alert. Yesterday, Major Howells praised those under his command for returning to Kinloss so quickly.
Winds as strong as 175mph were recorded in the Turks and Caicos Islands as the territory was pummelled by the hurricane.
The local government declared a national shutdown after homes and businesses were destroyed by the storm.
If deployed to the islands, the troops of 48 Field Sqn will be tasked with ensuring aid can land at airports.
A plane-load of specialist electrical equipment and tool boxes to fix underground cables and lights is ready to be shipped to the Caribbean.
Major Howells added: "Our role would be to repair the aircraft operating surfaces – that could be the main runway, any taxiways or technical areas where servicing takes place.
"We could also be looking at accommodation, including putting roofs back or returning hygienic running water. We have trades people who can deliver those sorts of things.
"Our present understanding is that we would be going to the Turks and Caicos Islands because the airfields on the British Virgin Islands don't appear to be as significantly damaged as first reported.
"At the moment I would be taking about 40 people with me – but the situation is being constantly surveyed and if specific capabilities are needed then I might change that to provide more assistance."
Proud moment for Moray sapper to don blue beret of the United Nations
Donning the blue beret of the United Nations was the proudest moment of one soldier's eight-year army career.
Sapper Thad Longsworth, originally from Belize, was part of the initial deployment to Kinloss when 39 Engineer Regiment took over the base from the RAF five years ago.
Since then, he has been overseas to Sierra Leone and Lithuania.
However, joining peacekeeping efforts in South Sudan has given him the biggest sense of pride.
He said: "Not many soldiers get to wear the blue beret. It's an honour.
"It was different working for the UN. We were working with different nations – Ethiopians, Indians, Chinese – and everything is on a different time scale.
"It felt like I was part of something bigger."
Working in a confined 300-metre-square environment in intense heat for weeks at a time challenged the electrician.
The overseas deployment was the first time the 33-year-old soldier's young son was old enough to notice him being away for an extended period.
The sapper would like to build a home for his family in Moray, but recognises he may have to move away as part of his duties.
He said: "I've been at Kinloss as long as the Army has – I came with the furniture.
"I love it here. I can go cycling or hillwalking and everything's on my doorstep."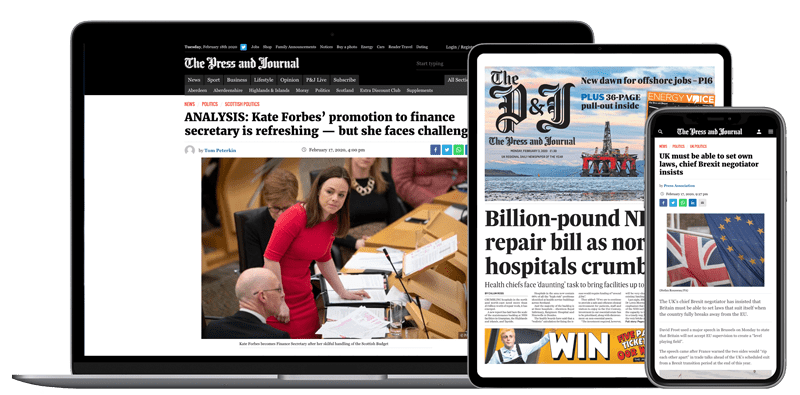 Help support quality local journalism … become a digital subscriber to The Press and Journal
For as little as £5.99 a month you can access all of our content, including Premium articles.
Subscribe