A Moray woman has made public shocking footage which shows a driver ploughing into her parked car – leaving the vehicle damaged beyond repair.
Kerry McGregor's blue Ford Focus was parked outside her home on Land Street, in Rothes, when a silver Vauxhall Corsa smashed into the front of it.
Miss McGregor captured the incident on a CCTV camera which had been set up to monitor the property.
And she has now published it online in an effort to track down and identify the motorist involved.
The 26-second clip shows the driver's side of the silver car crash into the passenger side of her stationary vehicle – which she bought two years ago.
The force of the impact momentarily lifts the front of the Vauxhall Corsa from the road.
Within the space of seconds, the offending motorist reverses to survey the damage caused and then decides to speed away from the scene.
The incident took place at 11.33am on Monday, September 11.
Ms McGregor has allowed the Press and Journal to share the footage in a bid to track down the person responsible.
In a social media appeal, she wrote: "Some kind person crashed into my car, which is now a write off.
"They kindly drove off with no conscience, the police have been given this footage as well but if anyone can help please contact myself."
The clip has since been viewed hundreds of times online, eliciting shocked responses from those who watch.
Sally Meldrum wrote: "I can't believe the hard neck of that! Did they think no one would notice?"
Megan Callaghan condemned the "shocking behaviour".
And Bev MacLeod added: "I hope you catch them. Imagine if there had been a kid in the car or in the street. Very scary."
A police spokesman confirmed that officers were looking into the incident, and that inquiries remained ongoing.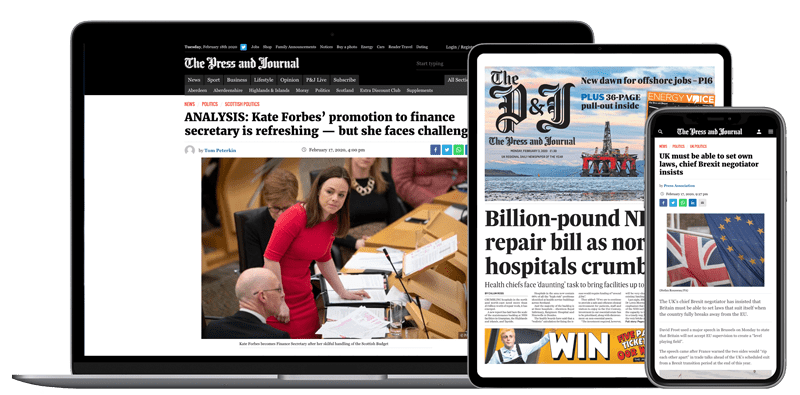 Help support quality local journalism … become a digital subscriber to The Press and Journal
For as little as £5.99 a month you can access all of our content, including Premium articles.
Subscribe