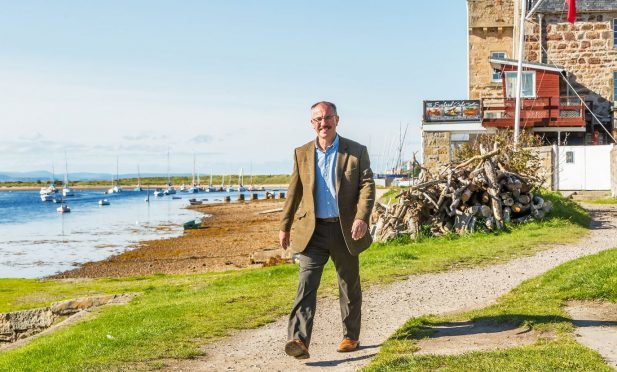 A bequest from a popular businessman has sparked a project to improve a coastal path at a Moray beauty spot.
David Urquhart pledged £50,000 to the Findhorn Village Conservation Company when he died from cancer in November 2015.
The Gordon and MacPhail director, who lived in the village, donated the cash with the expressed instructions it was used to improve access to the banks of Findhorn Bay.
Now the group has submitted plans to enhance the well-trodden walking route next to the shore so it can be enjoyed by all.
Chairman Frank Allan said: "I knew David and, when he knew his situation, we had discussions that he would like the conservation company to manage this – he left quite a detailed statement.
"In his latter year, he realised he couldn't get all the way along the front at Findhorn anymore.
"He really wished that we could make it available for visitors to the village who are in wheelchairs – and other disabilities too.
"He was a regular next to the bay – he was a member of the yacht club – so it really upset him when he couldn't get along the front anymore."
The conservation company is currently seeking out funding to pay for the rest of the project that will run from the boat yard to near the Kimberley Inn.
Activists want to upgrade the current route, which is made up of several surfaces including sand, shingle and concrete, into a solid surface of compacted gravel.
Several consultation events have been held in the village about the proposals – with locals even getting to vote on the colour of the surface.
Mr Urquhart, who was integral in securing the European Pipe Band Championships in Forres, also left a bequest of more than £10,000 to help fund the restoration of Kinloss Abbey.
A memorial will be included once the upgraded path is complete to mark the contribution to the project from the drinks industry stalwart.
Mr Allan added: "We want a clear point to commemorate the path to David. We haven't decided what that will be yet, possibly some kind of plaque, but there will be some form of memorial."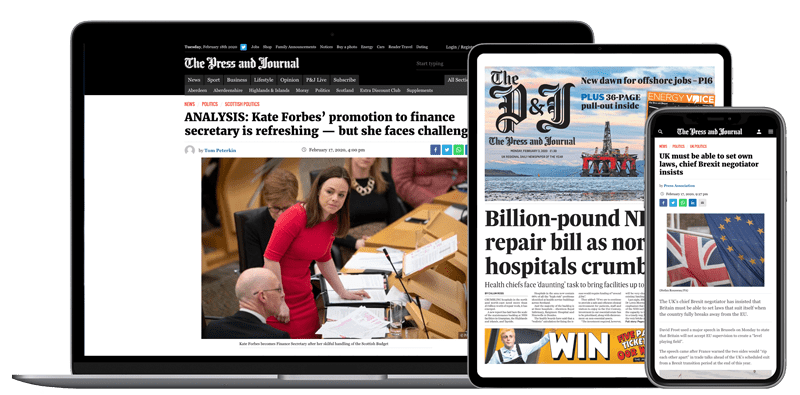 Help support quality local journalism … become a digital subscriber to The Press and Journal
For as little as £5.99 a month you can access all of our content, including Premium articles.
Subscribe