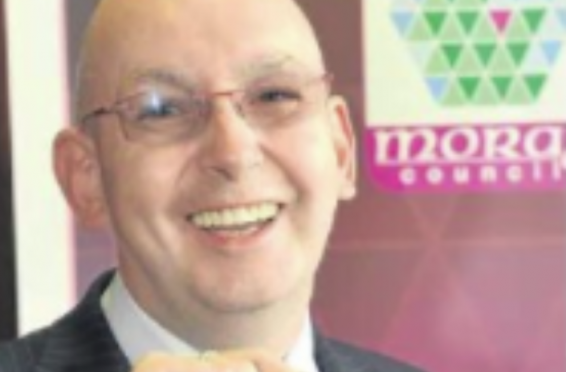 A Moray councillor racked up hundreds of pounds in unpaid council tax bills – at a time when the local authority is in a financial crisis.
The local authority is currently chasing £13.5million worth of outstanding bills, while also looking at how it can fill a £15million funding blackhole.
And yesterday, it emerged Speyside Glenlivet councillor Walter Wilson was among those in council tax arrears.
The newly-elected councillor confirmed to the Press and Journal – who rang around each Moray member to challenge them over the £600 bill detailed in a freedom of information request – he had been struggling to pay his bill after the firm he worked for previously collapsed.
The Conservative member claimed he was left with a myriad of debts after going eight months without getting paid from his previous job at Scotland Electronics International.
The Forres-based firm went bust earlier this year after HMRC was granted an application to call liquidators over an unpaid debt.
Moray Council's administration is currently attempting to find £15million in its budget for the next financial year.
And Mr Wilson, who is vice chairman of the authority's economic development and planning committees, admitted he feared being in a conflicted position.
He said: "It's been a very worrying time for me – it's been a big burden on my mind the last few months.
"I'm very aware of the position that the council is in too.
"I've been thinking 'Am I going to have to vote for cuts when I owe money to the council?' It wouldn't have put me in a very good position.
"I went eight months without any pay from Scotland Electronics. You can imagine what it's been like – I've been robbing Peter to pay Paul for quite a long time."
Mr Wilson, who was chief financial officer at Scotland Electronics International, explained his outstanding debt to the council was "pretty much" settled after paying £400 earlier this month and a further £220 on Monday.
The Forres resident quit the company in June after going without pay since November last year – missing out on more than £20,000 from his salary.
He added: "I would get ad-hoc payments of £200 here and there but that was pretty much it."
Scotland Electronics International teetered on the brink of collapse for several months before eventually folding earlier this year with the loss of 11 jobs – it employed 45 people at its height.
John O'Connell, chief executive of the Tax Payers' Alliance said: "If politicians are struggling to pay then maybe it will illustrate the problems faced by many residents who have seen household bills double over the last decade or so."
Mary Riley, manager designate of Moray Citizens Advice Bureau, urged those suffering with employment difficulties to get help.
She said: "If someone has lost their job then, for example, we can look at whether they are getting all the benefits they are entitled to.
"Situations can be very complex and everyone has personal circumstances so we do our best to find what is best for each individual."
The Citizens Advice Bureau is only able to help on debt problems with a single source – those with multiple debts are referred to the council's money advice team.
Moray Council declined to comment on the matter – describing the figures, which were disclosed through a freedom of information request, as "personal information".