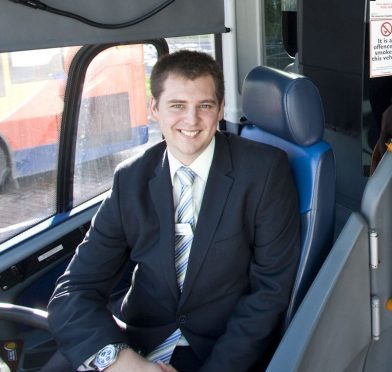 A bus company boss will face the public next month after axing routes in Moray.
There were angry protests earlier this year when Stagecoach announced it was withdrawing services from parts of Elgin and Forres.
Although the firm stepped back from pulling links from Findhorn and Kinloss to Forres, concerns remain about the changes.
Now a public meeting has been organised to discuss issues that have arisen since the travel company changed their timetables.
And Mark Whitelocks, managing director of Stagecoach North Scotland, will attend the meeting to discuss shared challenges in the region.
Moray MP Douglas Ross said: "In areas such as Bishopmill in Elgin, Forbeshill in Forres and Roseisle, as well as other areas, residents have been left with no way of getting into town.
"Other options, such as the dial-a-bus service, which has to be booked in advance, isn't always suitable, especially if they need to access health services or have appointments.
"Taxis are an option but can be expensive if used regularly."
Mr Ross explained he has continued to be contacted by residents affected by the timetable changes, which were initially proposed in March.
Moray Council has been called upon to intervene by running its own services but has ruled it out on cost grounds.
Members of the authority's transport team are expected to attend the meeting next month as well as elected representatives and other bus operators.
Mr Whitelocks said: "I am pleased to be able to attend this meeting and look forward to discussing how we can tackle the challenges that we face in partnership with those attending as well as gather further feedback on the services that we operate."
Mr Ross added: "I've been in touch with the council, Stagecoach and local operators but with little success, which is why I've organised this meeting to see if we can bring some resolution to this issue."
The meeting has been scheduled for Thursday, October 5 at St Giles Church at 6.30pm.