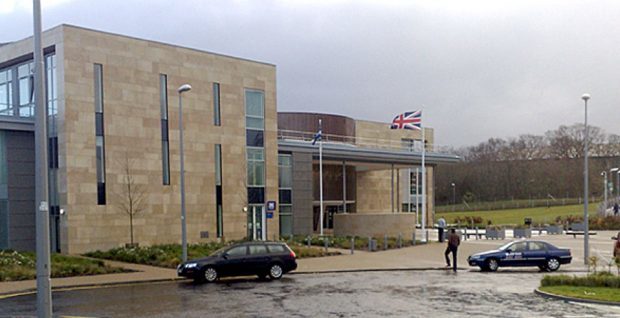 A Moray man has gone on trial charged with raping a woman while she was asleep in a drunken stupor.
Andrew Young denies removing the female's underwear and sexually assaulting her to her injury at a flat in Castlehill Road in Forres on February 27, 2015.
The 30-year-old from Forres has lodged a special defence, claiming that if they had sex, it was with the alleged victim's consent.
On the first day of evidence at Livingston High Court, the 47-year-old woman admitted to a jury that she was a binge drinker and had been consuming alcohol all day before the alleged rape.
She said she was so drunk that she was refused alcohol at Legends in Forres on at least two occasions the day before the alleged incident.
The court heard she left the pub to go to a friend's flat with the accused and a male friend.
There she drank more cider before asking her friend if she could sleep in the spare room, where she stripped down to her underwear and went to sleep.
She woke up the next morning "feeling pain" in her genital area.
She said: "I remember nothing between falling asleep and waking up. I was really confused. I didn't know what to think."
The trial, before Lord Burns, continues.