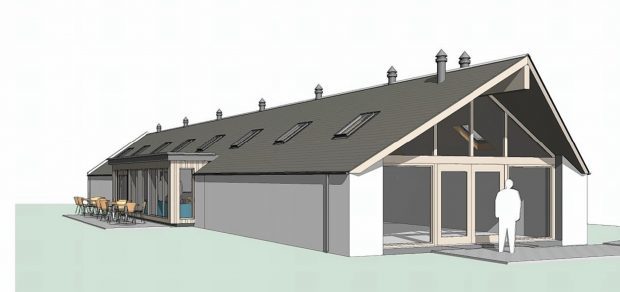 The owners of a Moray distillery want to "get cracking" with ambitious plans to revive it now planning permission is in place.
Proposals to convert dormant warehouses and workshops into a whisky-themed cafe and shop at Coleburn Distillery have now been approved.
Developers now want to begin transforming the buildings "as soon as possible" – with work expected to begin early next year.
Last night, tourism bosses welcomed the step forward for the development as part of plans to attract more visitors to the area.
The eatery and store is the first phase of wider plans to revive the 19th century distillery, near Fogwatt south of Elgin, as a hotel, spa and conference centre complex.
Yesterday, planning consultant Alan Farningham explained that the owners, brothers Dale and Mark Winchester, still had a "massive commitment" to the rest of the project.
He said: "It's taken a bit of time to get the permissions in place but the positive thing is that we now have planning permission.
"While we've been working on that, we've been concurrently looking at the wider masterplan to refine it with a view to submitting it to the council.
"There's still some technical conditions on phase one we need to satisfy but we would want to start as soon as possible.
"A great deal of time has already been spent on this and my clients are keen to get cracking and that's exactly what we will be doing."
Moray Council has also approved proposals to expand a warehouse at Coleburn so more whisky from other distilleries can be stored there.
The Winchester brothers initially had separate plans to convert the historic buildings into a hotel, which is believed to be the first project of its kind in the world, approved in 2009.
Laurie Piper, operations manager at Moray Speyside Tourism, said: "I'm pleased to see further investment and development at the Coleburn Distillery.
"I'm looking forward to seeing the plans come to fruition. It will be good for both visitors and residents."
Coleburn Distillery was founded in 1896 but stopped production in the 1980s while it was owned by United Distillers.