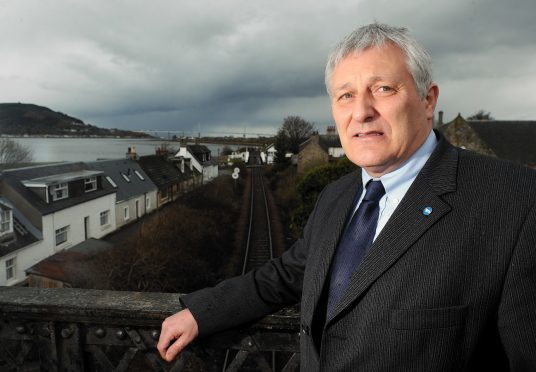 An MSP is calling on the Scottish Government to introduce a new levy to generate more than £300,000 for housing projects in Moray.
The Scottish Greens want to tax vacant and derelict sites to encourage landowners to release them.
The housing estate is currently creaking under pressure in the region with more than 3,500 people on the council waiting list for a home.
Meanwhile, property firms have warned the market may soon start to slow in due to the lack of buildings being put up for sale.
Highlands and Islands MSP John Finnie believes a levy on the 34 acres of developable land in Moray that is currently lying empty could generate £330,000 a year for public services – or encourage land owners to sell up.
He said: "Given the lack of affordable housing and Moray Council's continuing financial pressures affecting public services – it's unacceptable that landowners can profit from withholding land suitable for housing.
"There is growing political consensus in Scotland that we need big changes to tackle the housing crisis.
"So let's not be timid when it comes to giving local councils the power to tax vacant and derelict land."
The Greens have proposed to collect the extra money through the non-domestic rates system. A similar scheme will come into force in the Republic of Ireland next year.
Last night, Moray Council leader George Alexander described the proposal as a "promising idea" but was eager to learn more about how it would run.
The Scottish Greens have defined vacant land as "land that could be used but is not" and derelict land as "land or buildings damaged and abandoned in some way".
Moray Council has previously issued public appeals, entitled "calls for sites", in an attempt to identify plots that can be developed in some way.
The Scottish Greens proposed the empty land tax early last year but it was rejected by the Scottish Government at the time so they could run a consultation.
A Scottish Government spokeswoman said: "The Scottish Land Commission plans to examine ways to bring vacant and derelict land into productive use for economic, social and environmental benefit, especially in urban areas.
"That work will inform and future Scottish Government measures on this issue."