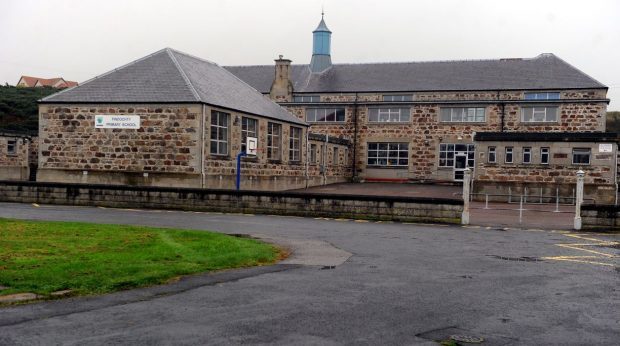 Bottled water has been issued to Moray school pupils after the drinking supply was found to be contaminated with lead.
Students at Findochty, Portgordon and Portknockie primary schools have been banned from drinking out of the taps until the source has been identified.
Traces of the harmful metal were discovered during "routine" checks of the supplies.
Yesterday Moray Council insisted it was working "urgently" to resolve the issue and stressed the risk to children remained "very low".
The contamination level at Findochty Primary School was the highest – four times the prescribed safety limit for public water supplies.
Last night, fears were raised that similar problems could become more common in older school buildings that are in need of repair.
Moray's school buildings have been ranked among the worst in Scotland and are in need of more than £100million worth of maintenance.
Fochabers Lhanbryde councillor Marc Macrae said: "Obviously with school buildings that are elderly these issues are always going to come up.
"There's going to be works to remedy the problem. I don't know how much that will cost, and then there's the bottled water to consider too.
"Clearly we have an aging school estate and, as with houses, with older pipework there is a risk of this happening the more aged it becomes."
The legal safety level for lead in public water supplies is 10mcg per litre – the concentration at Findochty was 40mcg, Portknockie was 18mcg and Portgordon was 12mcg.
Tests have been done at all other schools in Moray and no issues have been found.
Lynsey Watt, chairwoman of Findochty Primary School's parent support group, said: "It's good to know that these tests are being done on a regular basis.
"I would imagine the pupils will not be allowed to drink the water from the taps in the school while the bottled water is provided."
Buckie councillor Sonya Warren acknowledged the levels were high, but praised the school and council for taking quick action while the problem is addressed.
She added: "The protection of supplying bottled water is very sensible and welcomed until the source is identified and remedial works undertaken."
The authority is due to decide whether to consider the future of Findochty, Portgordon and Portknockie primary schools as part of a wider review of the estate in the Buckie area in the future.
Bottled water has been issued to pupils at the affected primary schools since Friday.
A Moray Council spokeswoman said: "We are urgently working to identify the sources of the lead. Bottled water has been supplied for drinking purposes until the sources have been confirmed, remedial works carried out and re-testing of the water shows that it complies with regulations.
"As advised by NHS Grampian's health protection team, the risk to health is considered to be very low for a child drinking water in the school settings – and highly unlikely to be associated with any adverse effects.
"Parents and guardians of all pupils at these schools have been written to, explaining the situation. We will continue to update them as the situation develops."