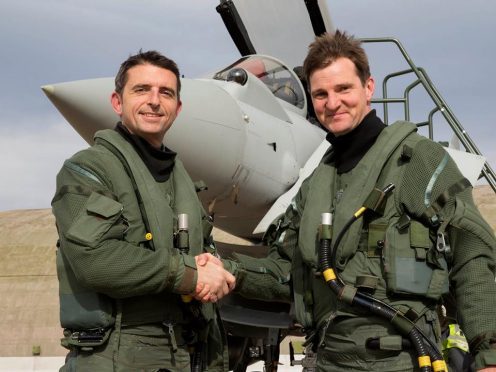 The new station commander of RAF Lossiemouth said it will be an "immense privilege" to help the station grow and develop over the coming years of "exciting" investment in the region.
Group Captain Jim Walls, who has previously served as a Typhoon squadron commander, took over command of the air force site yesterday from Group Captain Paul Godfrey, who had been in charge since the end of November 2015.
Group Captain Walls was born in Australia, but was educated in the UK and went to Aberdeen University.
He has held a number of roles in the development programme for the Typhoon aircraft, and was Officer Commanding at RAF Lossiemouth from June 2014 to November 2016.
The experienced pilot, who has flown Jaguar and Typhoon aircraft, both as an instructor and operationally, said he was excited to be in charge of the Moray station as it prepares to welcome the new Poseidon P-8 aircraft in 2020.
He added: "It's an immense privilege to be taking command of RAF Lossiemouth.
"Group Captain Godfrey has led the station exceptionally through a significant and busy few years.
"I would like to thank him for his dedicated service.
"It is an exciting time to be commanding the station, with such huge investment over the coming years. This includes the introduction of the Poseidon Maritime Patrol Aircraft, and another Typhoon squadron.
"We will be reinvigorating RAF Coastal Command's heritage with cutting-edge technology, while continuing to deliver quick reaction alerts and global operations.
"I am particularly looking forward to working closely with the local community as we grow the station. It will undoubtedly be a challenging role, but it is a real honour and I am ready."
During his time at RAF Lossiemouth, Group Captain Godfrey oversaw operations over Iraq, Syria and Nigeria.
He said: "My family and I will be sad to leave Moray, we've made many good friends in the local community and have made the most of the opportunities and amazing quality of life here.
"As RAF Lossiemouth moves onto its next chapter, I'm delighted to hand command over to Group Captain Jim Walls.
"I'm sure he will enjoy what is undoubtedly the very best job in the RAF."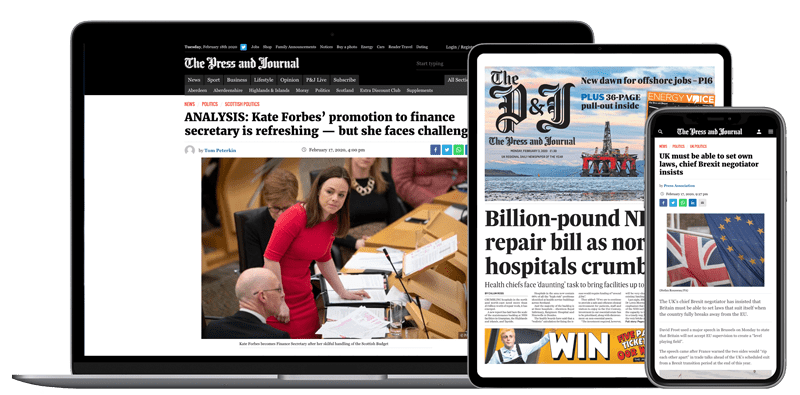 Help support quality local journalism … become a digital subscriber to The Press and Journal
For as little as £5.99 a month you can access all of our content, including Premium articles.
Subscribe