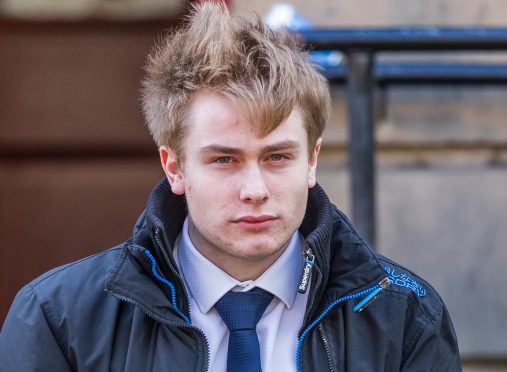 Footage of a Lossiemouth teenager knocking a man unconscious with a kick to the head was played before a horrified courtroom yesterday.
The colour drained from Kirk Wilson's face as the incriminating CCTV footage of his conduct in the early hours of Saturday, May 13, was shown.
The grainy images showed the 19-year-old tussle with Cameron Barr in Elgin's City Arms Close, then boot his head while he was already on the ground.
Barr's body was seen to go limp within an instant of the kick connecting, as he collapsed prostrate onto the pavement.
Elgin Sheriff Court heard that the victim remained unconscious for about 90 seconds before being revived.
Wilson, of 22 Commerce Street, was told he was lucky that the blow did not prove more harmful as he was sentenced.
Sheriff Olga Pasportnikov ordered him to perform 300 hours of unpaid work in the next 12 months, and pay Mr Barr £500 in compensation.
She also imposed a restriction of liberty order confining Wilson to his home between 7pm and 7am for the next three months.
Fiscal Kevin Corrins said the accused and a group of friends came into conflict with another group, including Mr Barr, at 2.20am.
Mr Corrins added: "The accused and Mr Barr's friend became involved in a disagreement, with other people trying to keep them apart.
"While trying to get between them, Mr Barr fell to the ground and at that point the accused kicked him in the head.
"That instantly knocked him out, and paramedics were called to treat him at the scene."
Wilson later admitted assaulting Mr Barr by "kicking him on the head and rendering him unconscious".
His lawyer, Stephen Carty, said: "The outcome could have been much worse.
"My client was aghast when he saw the footage, he found it hard to accept he was that person.
"But this is completely out of character, he has never been in trouble like this previously."
Sheriff Pasportnikov told the teenager: "You are lucky to be in this court, and not a higher one, with an assault like that.
"All blows to the head, particularly with the foot, are viewed very seriously.
"Your saving grace when it comes to sentencing is that you have never been in trouble before."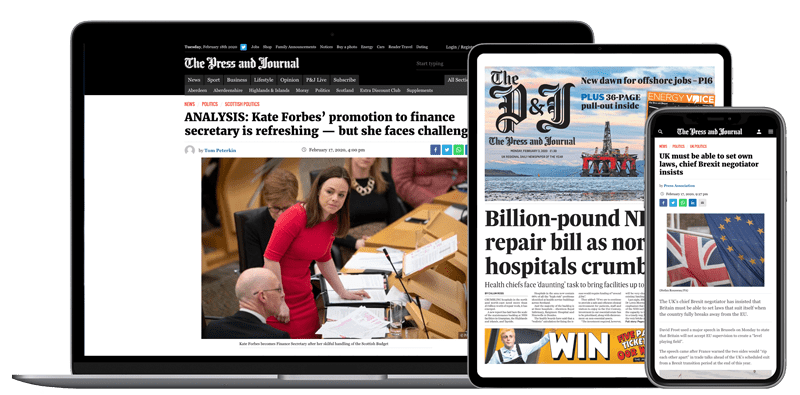 Help support quality local journalism … become a digital subscriber to The Press and Journal
For as little as £5.99 a month you can access all of our content, including Premium articles.
Subscribe