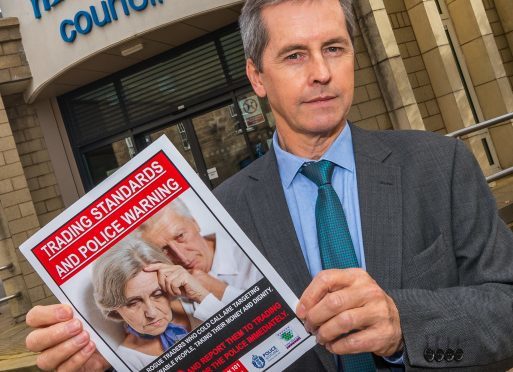 Trading standards teams in Moray have declared war on scammers and rogue traders blighting the region.
Fresh figures have revealed that about 900 people fall victim to cons in the area every year – an average of more than two a day.
Now the council is enrolling staff in a training scheme to help them protect friends, neighbours and relatives from losing money.
It is estimated that the total amount lost to fraud in the region would cost every resident up to £156 every year.
Peter Adamson, manager of Moray Council's trading standards department, said it was a growing problem.
He said: "Everyone gets bombarded with these things so much at the moment – there's pretty much blanket coverage of it.
"It's certainly become an ever-increasing problem here over the last two years with people putting more resources into it.
"They don't discriminate either. We've had former lawyers come to us who have fallen victim to scams. It just shows you have to be constantly vigilant."
Mr Adamson revealed that con artists were becoming ever-more innovative in fabricating hoaxes to entice people to part with their cash.
One recent example involved bogus traders going door-to-door pretending to be local authority officials and offering a council tax discount if residents were willing to give them £75.
Another has led to people handing over computers filled with personal information to engineers claiming to be able to fix issues with them.
In order to fight the crime, the council has now signed up as a "friends against scams" organisation, which covers the whole UK.
The scheme offers training sessions to staff to help them guard themselves – and others – against dodgy dealers by making people aware of the tell-tale warnings something is not right.
Earlier this year, former teacher Shirley Mitchinson was bullied into handing over £900 to traders who "repaired" the roof on her home in June – despite it continuing to leak.
The cash hit could have been even more if it had not been for quick-thinking staff at her bank in Elgin who persuaded her to stop short of paying more.
Last night, the Forres retiree encouraged officials to do all that they could to raise awareness of scams.
She said: "I'd been in some difficult situations in the past but didn't think I would be naïve enough to get caught out.
"I thought I could see what was going on but it was the staff at the bank that could really see it. They even got one of their own tradesman to speak to me who said the people at my house were charging far too much.
"It's so important that there are people out there who know what to do in these situations. I could easily have lost a lot more."
Miss Mitchinson revealed that despite visits from the council's trading standards team and the police, the men who did the bogus repairs to her home have not been caught yet.
Walter Wilson, chairman of the council's planning and regulatory services committee, believes the new scheme will help protect residents.
He said: "It's unacceptable that fraud is estimated to cost every man, woman and child in Moray up to £156 per year.
"As well as the financial losses, victims can suffer longer-lasting effects on their health and wellbeing.
"We're offering our staff the opportunity to take part in free training, which will help them help the most vulnerable in our communities."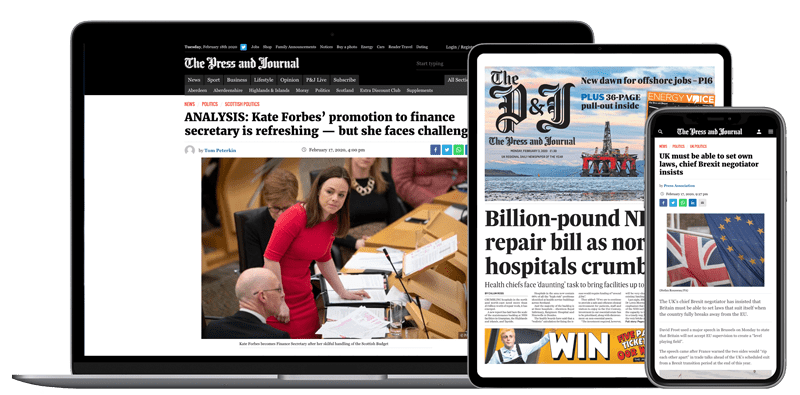 Help support quality local journalism … become a digital subscriber to The Press and Journal
For as little as £5.99 a month you can access all of our content, including Premium articles.
Subscribe