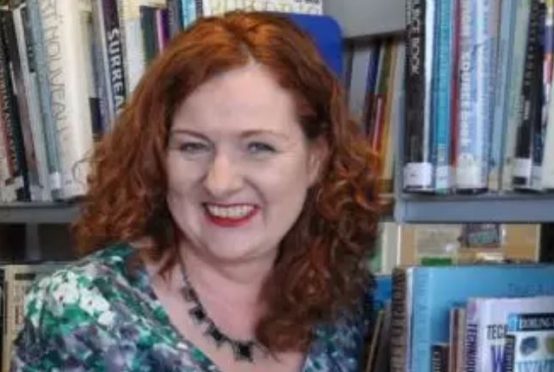 A Moray school librarian has narrowly missed out on being named the best in the UK – but still claimed the top honour in Scotland.
Elgin Academy's Shelagh Toonen was selected as a finalist for the national competition after being nominated by her colleagues.
The staff member, who has worked at the school for five years, finished in the top three in the contest for top honours.
Industry judges singled out Mrs Toonen's work with pupils as "exemplary" during the decision-making process.
The librarian, who previously worked at Buckie High School, was supported by students on the trip to England to find out where she finished in the running.
And author and illustrator Chris Riddell, president of the School Library Association, praised her "energy and passion" at the Worcester awards ceremony.
Following the event, the librarian described herself as "thrilled" to have her work at the school recognised and celebrated.
A moving video was prepared for the event, which included impassioned praise from pupils and colleagues about her work.
Ibrahim Beg, a S4 pupil at Elgin Academy, enjoyed the use of graphic novels and S6 student Maria Waszyrowska revealed she had "opened up" after being introduced to classical music at a singing contest Mrs Toonen had spearheaded.
Daniel Campbell, from S4, said: "It doesn't matter what crazy ideas we come up with. She lets us do it and supports it."
Other teachers at the school praised the librarian for working with other departments to encourage children to make the most of their education.
Mrs Toonen said: "School libraries have an active role in improving the attainment in schools, as well as self-esteem and motivation.
"I love that when I come to school every day and open the doors to the library that I'm going to experience a day of challenge, learning and excitement about projects."
Elgin Academy head teacher David Barnett, who travelled for the ceremony, added: "Shelagh is a winner in every way. She is a wonderful librarian with a great accolade.
"She's still the best librarian in Scotland – and some."