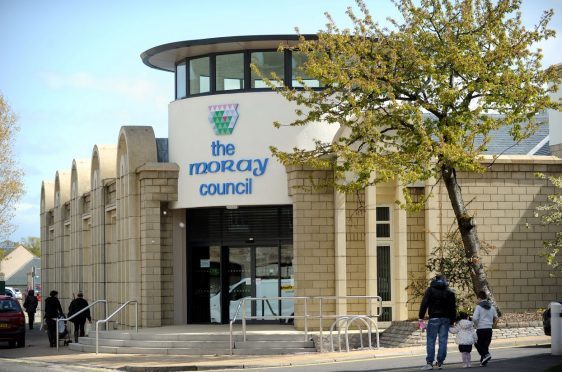 An American teacher who is "desperate" to help fill classroom vacancies in Moray says she has been blocked from getting a job in the region because the council will not back her application for a visa.
Jessica Funk is qualified to teach music in secondary schools and is registered with the GTCS (General Teaching Council for Scotland).
However, despite neighbouring Aberdeen, Aberdeenshire and Highland councils all sponsoring visas for employees willing to relocate from abroad, Moray does not.
Last night, the council said it believed the "generous incentives" already on offer should be enough to attract applicants.
The decision has left Miss Funk in limbo as she is unable to get permission to work in the UK without the offer of a job, but is unable to get a job without a visa.
Moray MSP Richard Lochhead believes it is a "no-brainer" for the council to recruit from abroad while struggling to fill posts.
And Miss Funk is eager to move to Scotland to help fill gaps.
She said: "I've frequently visited Moray over the last two years, including spending the summer holiday there last year. I absolutely love the area.
"I want to continue teaching and bring my career to Scotland.
"It's a shame that Moray Council is unable to sponsor highly qualified teachers from overseas to help their teacher shortage." In order to register as a visa sponsorship organisation, the council would have to pay a £1,476 licence fee. A long-term visa for a teacher to move from the US to the UK would cost an additional £900.
As well as neighbouring councils, Gordonstoun, Johnstons of Elgin and the Findhorn Foundation are registered as visa sponsorship organisations in Moray.
Miss Funk teaches concert band instruments, including the flute, clarinet and trumpet, as well as singing and music theory.
Last night she vowed to continue pressing Moray Council to sponsor her visa application to work in the UK.
Mr Lochhead accepts it is not possible for the authority to fill all its vacancies from overseas but believes it is important officials "explore" the option.
He said: "Here we have a qualified teacher from the United States, who is registered with the GTCS, is desperate to teach in a Moray school, can't get a job without a visa – but the council isn't willing to sponsor her to get one.
"We continue to compete with other areas to attract staff. It's vital that Moray Council does absolutely everything in its power to fill vacant posts."
A council spokeswoman said: "While we're not currently sponsoring visas for any profession, we already offer a range of generous incentives to encourage people to move to Moray, such as a £5,400 relocation package."