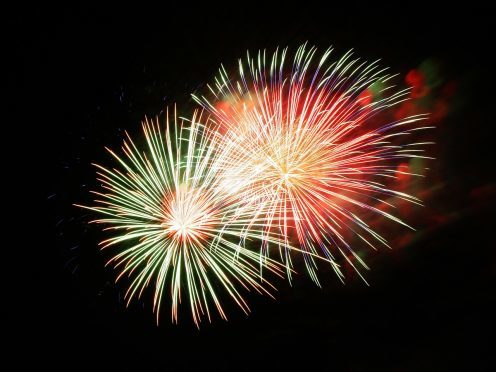 A Moray village is preparing for its biggest fireworks extravaganza yet by adding a sparkle of community spirit.
Portgordon's display, to be held on Friday, will celebrate the commitment of some of its longest-serving supporters.
It will be the first for Michael Burnett in his new role as chairman of the organisational committee.
The Burnett family have been helping with the event since the village's first display 24 years ago – with his grandparents having supplied refreshments for the annual event since the outset.
This year's display will be launched by "born and bred" Portgordon man Ackie Green, who has taken on roles including barbecue chef, steward and parking attendant throughout the event's history.
Kenny Gunn, the fireworks committee's retiring chairman, said: "This is our 24th year and many of the older helpers are unfortunately no longer with us so with Ackie being the oldest he deserves to push the button.
"Not only a fireworks helper, he has been a greenkeeper for the bowling club, driver for Meals on Wheels, and is also a member of several other local groups."
The first fireworks display was held at the town's harbour in 1993.
Three years into the annual events, several members of the fireworks committee received specialised pyrotechnic training in order to be able to light more impressive rockets.
From that point on, the shows moved to the West Pier – where they are still set off electronically every year.
Mr Gunn added: "The fireworks team of Ian Legge, Graham Sharp and Kevin Gunn have been busy making sure there will be a spectacular display for multi shot fireworks, various colours and many mortar shells with amazing patterns.
"Any donation for the event is used to keep the show going and we give funds to other local groups too."
The event will begin at 7pm on Friday with the fireworks beginning from 7.15pm.
Maynes Coaches is opening a Park and Ride from Buckie for a donation of £1 each direction which will be given to the fireworks group.
Off road parking is being supplied for the event in order to keep the main route through the village as clear as possible, with donations to be given to Moray Firth Radio's Cash for Kids.