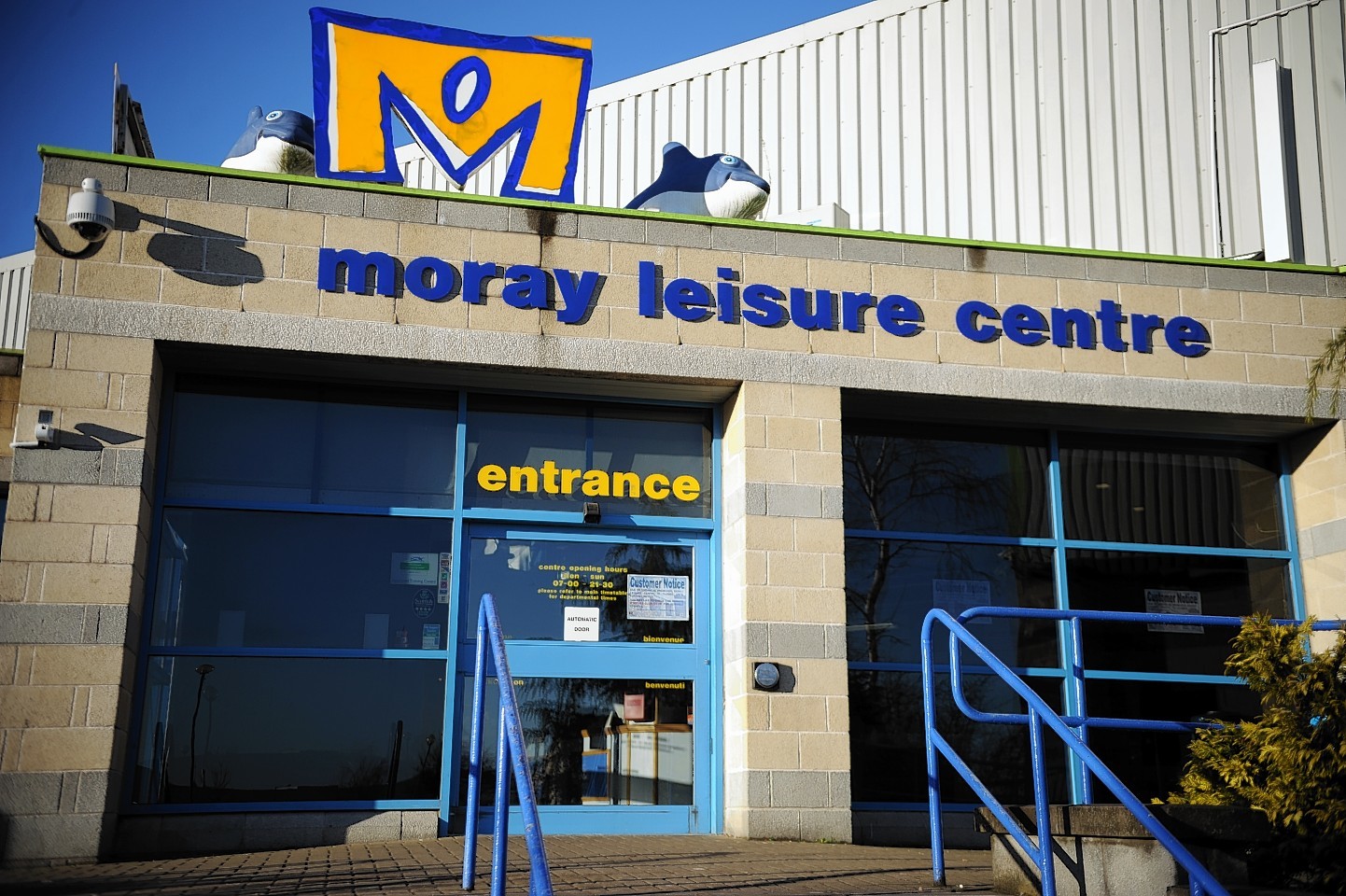 Moray Leisure Centre is facing closure amid fears that running costs are "spiralling out of control" at a time when visitor numbers are dropping.
The Elgin venue is subsidised to the tune of £698,000 each year by Moray Council, as an arms-length organisation, and the local authority ploughed more than £250,000 into ice rink upgrades there two years ago.
But recent improvements have not been enough to stave off competition from nearby rivals, and the venue faces the prospect of shutting if current trends continue.
The centre's board of directors have been forced to sign papers admitting that operators Moray Leisure Ltd will not have enough cash in its reserves to legally continue trading by this time next year.
Insiders say a combination of plummeting footfall and high running costs are to blame for the financial crisis.
And they claim the problem is one which has been mounting for more than a decade.
One source close to the situation said the dire predicament had partly been caused by a "breakdown of the relationship" between senior staff and the board of directors.
Three members of the previous board resigned last year following a string of disagreements with bosses.
The source added that the board had been unaware of certain policies, such as staff receiving a 3% pay increase every year, until recently.
They said: "Costs are spiralling out of control, and staff have started to suspect that something is going on.
"It's going to be closing down by the looks of it, it simply won't have enough money in the accounts to trade.
"The board, which is mainly unpaid members of the public, have tried their best but this is down to years of mismanagement."
If Moray Leisure Ltd ceases trading the building will come under the council's control.
It is believed that the authority will seek to form a trust to oversee the venue, or transfer it to a private firm to look after.
A Moray Council spokesman stressed that the body has no role in the management of the centre, but the three councillors who serve on its board of directors are working to help it remain afloat.
Councillors Amy Patience, Frank Brown and Walter Wilson released a joint statement expressing their concern yesterday.
They said: "It is clear that there are some serious cash flow and capital issues facing the leisure centre.
"Advisors are working with the board to find a way forward."
General manager Steve Ash declined to go into detail on the situation saying it was a matter for the board of directors to address.
But Mr Ash confirmed that the council's contract to fund the venue is due to end next July.
A source voiced fears that, given the council's own need to save money, the venue's public funding could be significantly slashed in the future.
However, insiders believe the centre is unlikely to remain closed for long should it be forced to shut.
They added: "It could close in its current form but is unlikely to be closed forever.
"This is a sticky situation, and it has been building for a long time.
"But the centre is a fantastic facility and we aren't prepared to write it off, we will fight to keep it running."
Moray MP Douglas Ross served on the board while he was a member of Moray Council.
Mr Ross said: "This is extremely concerning news for the staff employed at the centre and the many customers who use its range of facilities on a regular basis.
"I am all too aware of the challenges in running this facility but I have also seen the dedication of members of staff, and how much local people appreciate having a centre like it here in Moray.
"I've contacted Moray Council and the board of directors to seek further information about the problems, and what can be done to protect the jobs and facilities should these fears come to fruition."
Chairman of the board of directors, Andrew Wood, was unavailable for comment yesterday.