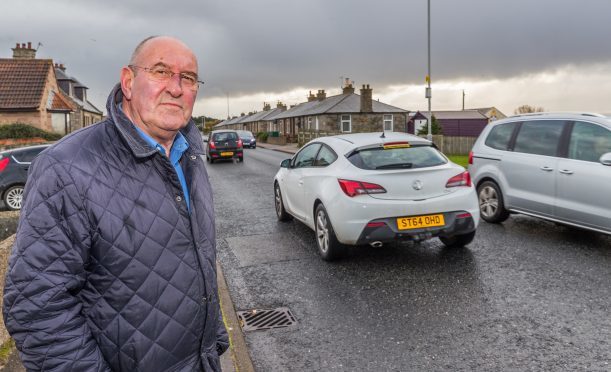 A new pedestrian crossing will be installed near two Moray schools after fears were raised about road safety.
Hundreds of pupils walking to Lossiemouth High School and nearby St Gerardine Primary School need to cross Elgin Road at least twice a day.
However, the busy street has become known as a "danger spot" for youngsters due to the amount of drivers using it in the morning and evenings.
The speed of some traffic prompted lollipop man Eddie Kerrigan to speak out about the issue. Now it has been revealed a previous post holder quit the job in the past for the same reason.
Yesterday, Lossiemouth Community Council chairman Mike Mulholland said it was "fantastic" a crossing would be put on the road for pupils.
He said: "It's great. There are a lot of children going over the road there in the mornings. Ok, depending on the location, a crossing may not suit all of them but it's still an improvement.
"It's going to be one danger spot that is taken care of. The bottom of School Brae might still be a problem but this might help to slow cars down before they get there.
"When the lollipop man comes forward with concerns about the traffic there you really have to do something to back him. I didn't realise the previous person had actually quit about it too."
A consultation will be run by Moray Council to determine the exact location of the crossing before it is installed.
Heldon and Laich councillor James Allan explained that calls for new safety measures have regularly been brought to him.
He said: "We've tried to get a crossing there for quite a while. It's been talked about since before I was a councillor.
"There is a sheltered housing complex near there too. I know they struggle to get across the road too so hopefully this will help them.
"It's going to happen, it's just a case of finding the best location for it."
A Moray Council spokeswoman added: "We have the budget to deliver a new pedestrian crossing on the A941 Elgin Road this year.
"We're currently investigating possible and most appropriate locations before consulting widely with a preferred location."