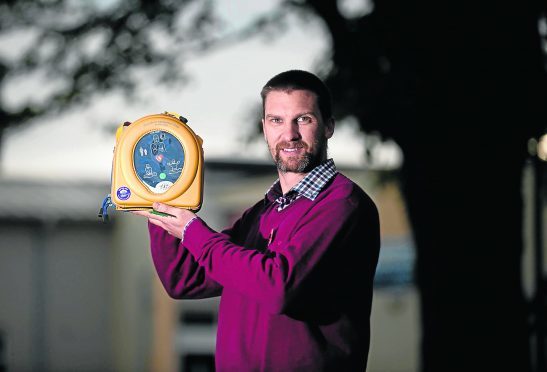 A dentist who was dead until a "final" blast from a defibrillator revived him has launched a campaign to install the life-saving devices across his hometown.
Ken Glass appeared to be dead after 19 minutes of CPR and six defibrillator shock attempts failed to restart his heart.
But the 36-year-old was brought back to life fter paramedics decided to give him "one last blast" with the electronic device.
Mr Glass is now "getting back to normal", after recovering from his ordeal in February.
And now he has installed the first of what he hopes to be many defibrilators in Forres, at the town's swimming pool.
The dad was playing football when a header caused his heart to stop beating.
He said: "A whack on the head was enough to give me concussion and stop my heart. I was fit and well and there was no underlying reason for it – it was just a freak incident.
"The survival rates from cardiac arrest are so low, every second really is vital. Getting defibrillators out there and near as many people as possible can really make a difference.
"Obviously it's been a difficult time, but more so for my family. I've been very aware of what might have been.
"My daughter turned nine in the summer and it made me appreciate how different the picture would be if I wasn't here."
During 2016 there were 446 cardiac arrests across Aberdeen, Aberdeenshire and Moray – and only 18 of those people survived.
Now Mr Glass has launched the "Defibs for Moray" campaign to help communities fund life-saving equipment on their doorstep.
The defibrillator at Forres swimming pool cost £1,650 and was funded entirely by donations to the dentist's group.
The dentist has also started giving presentations to villages, including Burghead and Rafford, on funding available to buy their own devices.
He said: "Everybody has been very supportive during my recovery. We've raised a phenomenal amount just from donations.
"My goal is to secure grants to establish a fund for communities to tap into to top-up the donations they raise themselves.
"It can be a lot for some groups to raise that kind of money but this equipment needs to be freely accessible outside, every day of the year."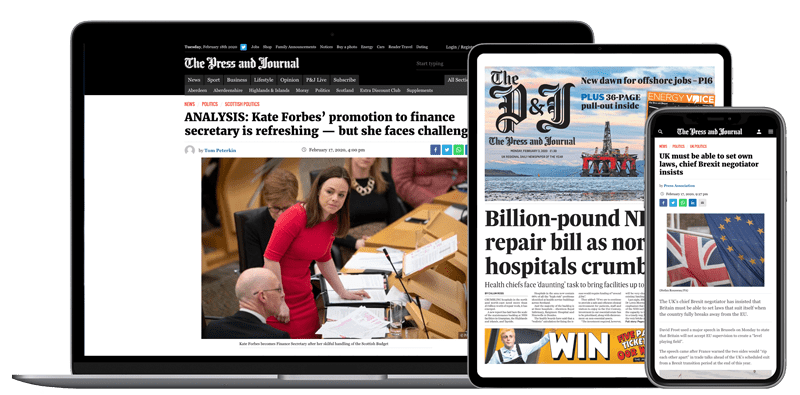 Help support quality local journalism … become a digital subscriber to The Press and Journal
For as little as £5.99 a month you can access all of our content, including Premium articles.
Subscribe