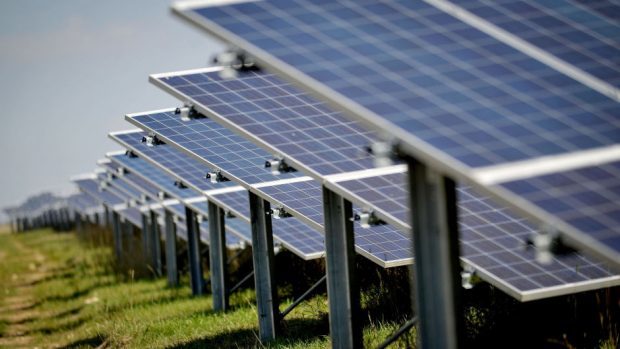 Dozens of Moray residents have been scammed out of thousands of pounds by conmen offering to repair their solar panels.
More than 50 people have been hit by the bogus workmen, who travel door to door, since the beginning of the year.
And with 10 people falling victim to the scam over the last six weeks, a dedicated helpline has now been set up to catch out the crooks.
Last night, the scam, which has affected people across the region, was criticised as "disgraceful".
Fraudsters have enticed victims to part with up to £7,000 at a time by claiming work needs done on their solar panels, or that other parts require maintenance.
Moray Council has already issued a warning about the scam but yesterday Forres-based AES Solar set up a dedicated a hot line to reassure residents.
Jamie Di Sotto, the firm's commercial director, said: "We fear that people are still at risk of falling victim, hence why we have set up this free-phone number to offer advice to anyone who may need it.
"The cold callers visit people who already have panels and they suggest that to make their systems work efficiently they need to get a new inverter.
"Inverters do fail sometimes, but the customer would know this by an error code on the display. It doesn't take someone to knock on the door and tell you."
The conmen tell their victims that buying new batteries will boost the performance of the solar panel system.
They then charge between £4,000 and £7,000 for work that is "unnecessary".
One victim said: "The information given by the engineers sounded sensible though expensive, but we agreed and paid the deposit.
"There are systems that can identify which panel may not be working, but the costs we were being given were extortionate."
Moray Council's trading standards team has urged homeowners and businesses to be "vigilant" to potential frauds.
Officers have received reports of "cold calls" and have advised people not to give information over the phone and to contact the original supplier for advice.
Moray MSP Richard Lochhead said: "It's disgraceful that people in Moray are being approached in this way and are potentially being conned out of large amounts of money for unnecessary work.
"The advice should always be to contact a local reputable local company or Moray Council's trading standards department who can assist in matters such as this."
Anyone who thinks they have been targeted by the scam should contact trading standards by calling 0300 123 4561 or AES Solar's helpline on 0800 610 1091.