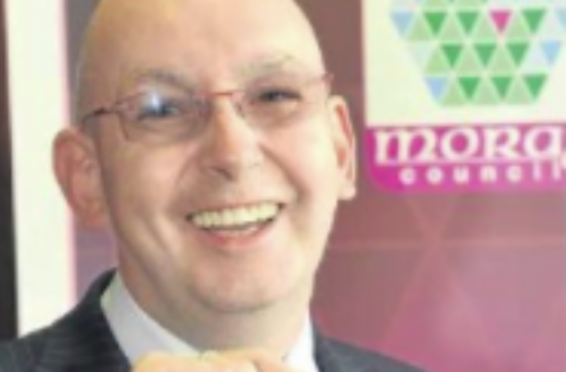 School crossing patrollers, public toilets, community centres and libraries are all under threat in a savage council savings plan that has caused a senior Tory councillor to quit the party.
Speyside Glenlivet member and planning committee chairman Walter Wilson dramatically walked away from the party yesterday following a row with colleagues.
The shock departure came as it emerged that council chiefs are looking at mothballing every community centre and public toilet in Moray, along with every library other than Elgin.
It is understood that the ruling group is also examining plans to axe every lollipop man and woman at schools.
Councillor Wilson branded his former allies "right wing extremists" as he accused them of sacrificing public safety in the penny-pinching drive.
But last night the Tories fired back, saying Mr Wilson had balked at making tough decisions and questioned whether he belonged in politics.
Mr Wilson said: "I am no longer a Conservative, which was a tough decision to make.
"But I couldn't just sit there and listen to extreme right-wing views, and it all came to a head when my colleagues were discussing what they wanted to cut.
"It felt like Speyside Glenlivet was going to be badly affected, and it led to a big argument and some irreconcilable differences.
"I just said that was it, I couldn't vote for a budget like that.
"There are a core of right-wing extremists who have made life difficult for some of the Conservatives in the group and the Independent members of the administration."
Mr Wilson was one of eight Conservatives elected in May's council elections, who later formed a coalition administration with six independent members.
Local authority leader George Alexander last night confirmed that a series of "unpalatable" cuts is expected to be made public next month.
The independent councillor said: "None of these cuts have been decided but we will make our proposals public in December and I don't think that will be a nice Christmas present for people.
"Mr Wilson is the first councillor to balk at having to do this, but we were all aware of how unpleasant a task balancing the budget would be."
Mr Wilson said he was horrified when colleagues suggested ward constituents affected by a change in road gritting "could just move house".
He added: "Those are the kind of views I was trying to go up against."
Conservative councillor for Fochabers Lhanbryde, Marc Macrae, said the remark in question was a  "flippant" one which Mr Wilson had overreacted to.
He added: "It has started to get hot and Mr Wilson has left the kitchen, you need to have a thick skin in politics.
"This will be a tough budget for Moray, but no ward will be disproportionately affected and we will consult on the proposed cuts.
"I'm disappointed in Mr Wilson, I would question whether politics is for him."
Mr Wilson – who is still owed thousands after his former employer went bust – will suffer a £10,000 pay cut as a result.
He said he hoped to continue as an independent but would "listen to constituents if they feel that I should resign my position".
Moray MSP Richard Lochhead said Scottish Conservative leader Ruth Davidson should launch an inquiry into the group.
The SNP representative said: "The extraordinary resignation of a councillor due to the repugnant and extremist views of his colleagues lifts the lid on the ugly politics at the heart of Moray Conservative Party
"Many local people will be troubled that some of the elected representatives who run Moray Council are deemed to be extremists by a colleague who sat in meeting after meeting with them behind closed doors and has now decided he simply can't stomach their vile views any longer."