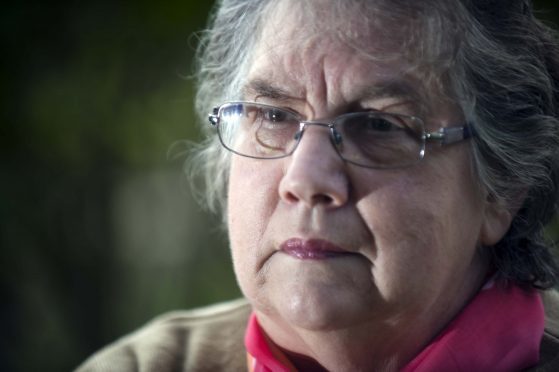 A retired nurse who faced an agonising wait for cancer surgery is to go under the knife today – after voicing fears that the disease could be spreading.
Elizabeth McDonald spent more than 40 years working for the NHS in Keith and Dufftown, but an operation which could get rid of her cancer has been postponed several times due to staff shortages.
Former nurse of 40 years facing 'living nightmare' wait for cancer operation
Earlier this week, the 71-year-old detailed her plight in the Press and Journal, saying that she faced a "living nightmare" while waiting for a lump to be removed from her neck.
Then the following day NHS Grampian asked her to visit Aberdeen Royal Infirmary for a pre-admission appointment, and Mrs McDonald was last night preparing for the 12-hour procedure to take place.
Her son, Ewen McDonald, said he wasn't sure whether it was "coincidence" that the operation was hastily arranged after his mother spoke out about her ordeal.
But he said the Keith pensioner was "relieved" that an end to the saga appeared to be in sight.
Mr McDonald added: "We haven't been offered any explanations on how the operation was so quickly arranged, your guess would be as good as mine as to whether it was due to the publicity.
"I have been with her at the hospital, and we are all relieved that this is finally taking place.
"The doctors think my mum will be in for three or four weeks afterwards."
Moray MP Douglas Ross lodged a formal complaint on behalf of Mrs McDonald's family after they contacted him.
Yesterday he said: "It is such a shame that she has had this extra stress to deal with, at what must be a worrying time."
"The fact Mrs McDonald's operation was cancelled was not the fault of staff, but due to a lack of resources."
Mrs McDonald said the lump in her neck went from the size of a pea to that of a golf ball within three months, while she awaited the operation.
The delay was blamed on a shortage of nursing staff needed to support surgeons during the lengthy procedure.
NHS Grampian said it was unable to comment on individual cases, but noted that planning specialised procedures "can be challenging".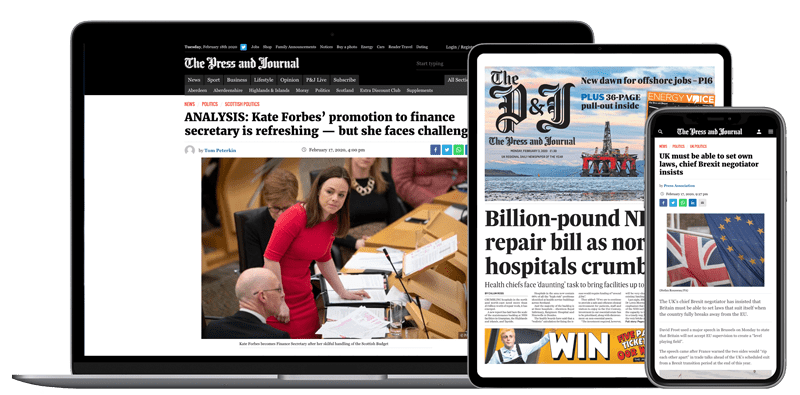 Help support quality local journalism … become a digital subscriber to The Press and Journal
For as little as £5.99 a month you can access all of our content, including Premium articles.
Subscribe