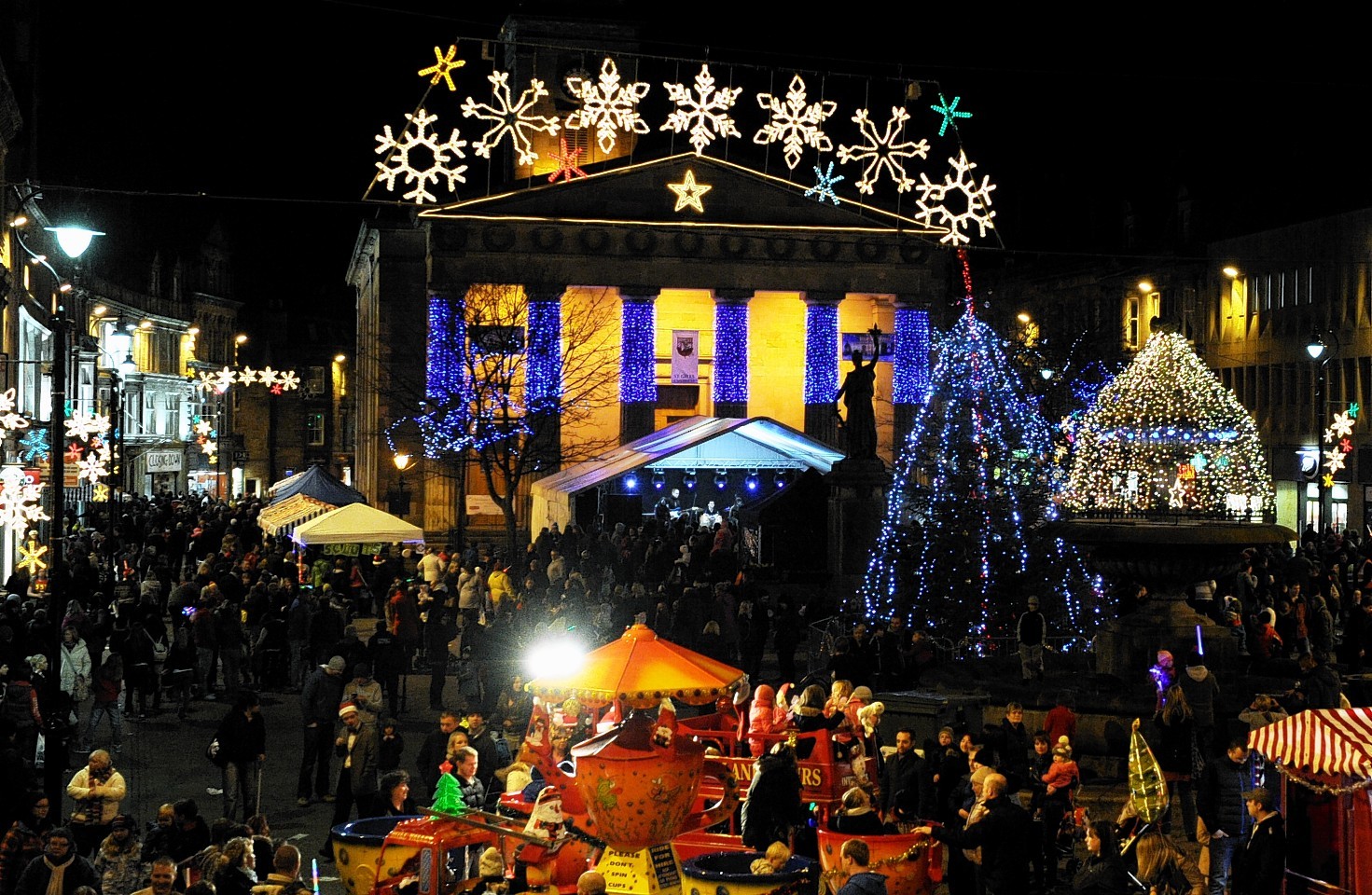 A pair of siblings will take centre stage as Moray's biggest town enters the Christmas spirit today.
Brother and sister Afonso and Carolina Teixeira have been placed in charge of the important job of illuminating the town's spectacular Yuletide display.
Their moment in the spotlight will follow a day-long celebration of the oncoming festive period.
The festivities will commence at 11am, with the St Giles Theatre Group taking to the centre's historic Plainstones to perform a selection of festive songs.
Local band Fat King George will follow at noon, with Moray Concert Brass taking the stage at 1.15pm.
Youngsters will have the chance to meet Santa Claus himself as the jolly character arrives in town with some reindeer at 2pm.
Dance group, SE Productions, will perform at 3.30pm as people gather in anticipation of the town's decorations being lit up.
In previous years, the town's festive lights have been tuned on at 5pm, but revellers will have less time to wait for the switch-on today.
The manager of Elgin's Business Improvement District (Bid) group, Gill Neill, explained that the big moment will instead take place at 4pm, as a way of boosting town centre trade.
She said: "That will allow people to remain in the centre longer after the lights, and still do some shopping or get a bite to eat.
"Previously, the lights would go on just as all the shops are closing, and all the businesses are enthusiastic about the change."
After the switch-on, singers from Elgin Musical Theatre will recite some cherished carols.