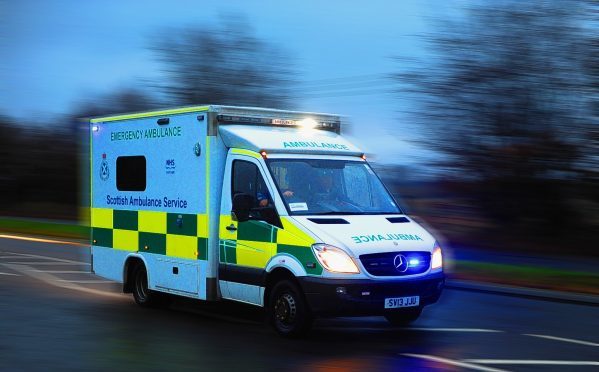 Non-emergency hospital transfers across the north-east will be investigated "urgently" by the nation's Health Secretary in an attempt to free up ambulances.
Concerns have been raised by paramedics that rural services are being used to prop-up those in the city.
Staff have revealed that mercy vehicles from Moray can struggle to return to the region once they enter Aberdeen, due to the computer systems used to allocate vehicles to calls.
The move has resulted in delays for paramedics in getting to the scene of emergency incidents.
Yesterday, Shona Robison, the Scottish Government's health secretary, met ambulance staff in Elgin to discuss the concerns.
And the minister pledged to personally look into issues that have been raised by paramedics.
She said: "I'm certainly going to be looking at inter-hospital transfers in more detail. There are obviously resources being tied up for routine transfers.
"That would free up highly-trained paramedics to respond to incidents when they arise.
"There's already working going on to better align resources to the needs but I'm certainly going to look at it as a matter of urgency."
Ms Robison also pledged to look into issues about staff being on-call in Dufftown, which resulted in the ambulance station being unmanned for 790 hours between July last year and January this year due to fatigue.
And paramedics have lashed out at being "overstretched" following a string of occasions where vehicles have arrived late to accidents in recent years.
A spokesman for the ambulance service stressed that efforts were being made to improve provision across Moray.
He said: "In addition to the introduction of two specialist paramedics in Elgin, a Hospital Ambulance Liaison Officer at Dr Gray's and more relief posts across Moray, we have been consulting with staff and Scottish Fire and Rescue Service partners to explore how we can together more efficiently.
"As well as having resources based at our Elgin ambulance station, which will continue to be operational, there are plans to base two resources at the fire station to enhance partnership working between our two services.
"All of these measures underpin our commitment to providing a safe and effective level of cover in Elgin and across Moray at all times."