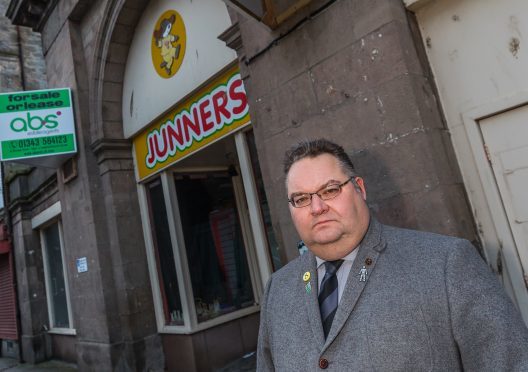 A much-loved former toy shop in a Moray town centre could be poised for a new lease of life as a gig venue or boutique hotel.
Junners Toys and Bicycle shop in Elgin will go under the hammer next month in an attempt to find a new owner for the Victorian building.
Last night, hopes were raised that reopening the doors to the grade C-listed structure, which was once home to the local street market, could further boost the town centre's revival.
Wilsons Auctions, which is managing the sale, believes the South Street property is a "fantastic opportunity" for a developer.
It is understood that interest has already been shown in the three-storey building to turn it into a possible music venue.
Elgin City South councillor Graham Leadbitter said: "It's got a lot of development potential for somebody with the vision to invest.
"If somebody takes it on then it could become a vibrant building on South Street again because it's in such a prominent location.
"The town centre could really do with some hotel space, the site is certainly sizeable enough to be suitable for that."
The former toy shop, which closed its doors for the last time nearly two years ago after more than a century of trading, has been listed with a guide price of £325,000.
The vast floor space covers nearly 8,000 square-feet and property experts believe only "minimal modification" is required to it.
Elgin City South councillor John Divers, who is also a director of the town's business improvement district, said: "The paintwork doesn't look good on the outside but it's only been shut for a couple of years so I'm sure it's still in quite good condition.
"I know there has already been interest in turning it into a music venue but that fell away for some reason.
"The amount of vacant properties in the town centre has roughly halved in the last year – if this one opens again then it would certainly bring a lot more life to South Street."
Cheryl Timothy, a member of Wilson Auctions' property department, added: "It's a very impressive and iconic commercial property in Elgin.
"With its original Victorian frontage it's a fantastic opportunity for a developer to add a new lease of life to this property."
The sale is taking place on December 7 in Dalry.