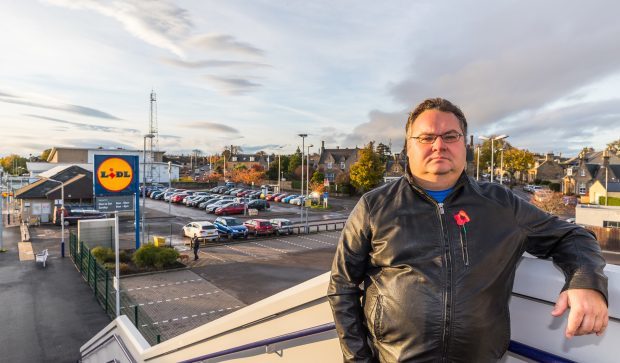 Campaigners are bracing themselves for a last-ditch battle to block an overhaul of parking in Elgin.
A new strategy for the town is due to be agreed at a meeting of Moray Council's policy and resources committee on Monday.
Ahead of the talks, a petition calling for the proposals to be ripped up has won the backing of 10,700 people.
Now the authority has been called on to recognise the "huge strength of feeling" from locals and draw up fresh plans instead.
Gill Neill, manager of Elgin's business improvement district, said: "When the proposal was put to increase parking charges, we were pushed to take action to try and stop this.
"It wasn't a decision we took lightly, but concerns have been consistently raised with us by our business members."
She added: "We understand the pressure the council is facing and acknowledge there are difficult decisions to come.
"However, Elgin makes a considerable financial contribution to the economy. Additional pressures to this group, we believe, will have a long-term detrimental effect for the whole region."
Fears have been raised the overhaul could lead to streets surrounding car parks being swamped with drivers unwilling to pay the new rates.
Proposed changes include a new £2 charge at the train station and the introduction of fees in Cooper Park.
Some town centre car parks could have increased fees while the Batchen Lane multi-storey cost could be cut to £1 per day.
Moray Council has stressed the overhaul has been designed to "strike a balance" between maximising income and freeing up spaces.
If agreed at Monday's committee meeting, the new prices would come into force in April next year.
Last night, Elgin City South councillor Graham Leadbitter was hopeful a change-of-heart within the council may yet see the proposals binned.
He said: "The numbers in this committee are extremely tight so the vote is likely to be on a knife-edge.
"It will only take one administration member to see the strength of feeling from the community and recognise the strategy doesn't do the right thing with the parking issues."
Elgin City South councillor John Divers said: "The Batchen Lane prices are coming down, but that could lead to it being full first thing in the morning with workers – then shoppers have to pay the increased prices."