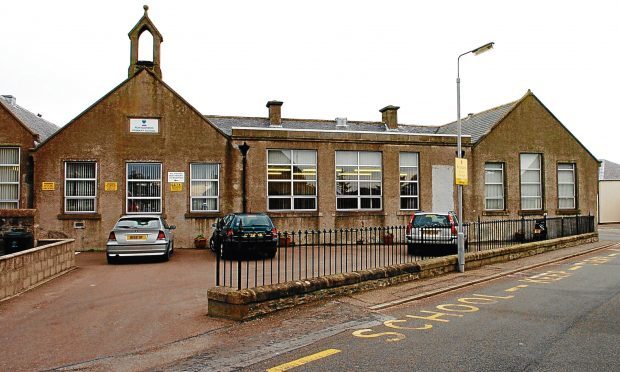 Education chiefs have suggested children in parts of Moray would be better off if the council axed smaller primary schools.
Senior officers fear that youngsters in and around Buckie "will not progress as expected" as long as the local authority maintains eight primary schools in the area.
In a new report, they argue that mounting teaching shortages are causing pupils to fall behind, and that closing some primaries would free up enough teachers to ensure sufficient coverage.
There was a fierce public backlash when the council proposed to close 10 primary schools four years ago, which led to the plans being scrapped.
And affected residents last night blasted the fresh calls for closures as short-sighted.
Buckie itself boasts three primary schools in Cluny, Millbank and St Peter's RC.
In surrounding coastal communities, there are schools at Portessie, Findochty, Portknockie, Cullen and Portgordon.
Portessie has a roll of 82 pupils, while Findochty has 56, Portknockie has 65, Cullen has 113 and Portgordon has 59.
Portessie, Portknockie and Portgordon schools are less than half full and have been assessed as "not sustainable".
Officers revealed that the post of head teacher at Cullen Primary School has been advertised unsuccessfully on three occasions.
The report states: "Across the Buckie schools there continue to be staff vacancies which are not filled, and this is impacting on head teachers who are teaching classes for considerable periods of the week."
But chairman of Portknockie Community Council, Rob Barsby, argued that the closure of the primary there would have lasting ramifications on the village.
He said: "This is about community, and if the school closes then young families will be dissuaded from moving into the village.
"Ultimately, it would change the demographics of Portknockie."
Portgordon dad Daniel Fairbairn has children who attend Portessie Primary School and also questioned the move.
He said: "Moray has an ageing population, and Portgordon even more so.
"How do we attract younger people with young families to our rural areas if we don't provide them with services?"
The council's head of schools and curriculum development, Vivienne Cross, and head of lifelong learning, Graham Jarvis, have urged councillors to run consultation events between next February and April, to canvas opinion on the future of the area's school estate.
Council leader George Alexander insisted the move was not financially motivated – despite repair bills for crumbling buildings across the area soaring beyond £100million.