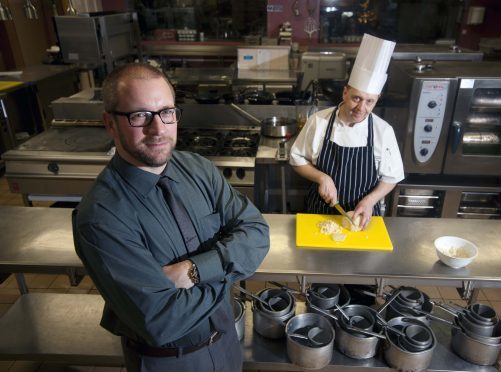 A tourism boom in Moray could be at risk of falling flat due to a shortage of chefs in the region.
Restaurants and cafes are creaking under the pressure brought by record amounts of visitors to the area.
Last year a total of 750,000 tourists from across the globe descended on the region.
During their stay they ploughed more than £117million into the economy spending money in eateries serving up some of the finest of Scottish cusine.
However, a stark warning has now been issued by Moray College UHI that the industry needs to work together to avoid meltdown in the kitchens.
Yesterday Moray MSP Richard Lochhead agreed there was a "desperate need" for culinary skills.
Lecturers have found young chefs are being pushed out of the industry due to the demands of working in understaffed and overworked conditions.
Last night, Alistair Fowlie, assistant director at the college, revealed that "tens of thousands" of jobs are expected to be created in the hospitality sector before 2025 in Scotland – but warned there may not be the staff to fill the posts as the industry becomes a victim of its own success.
He said: "The industry is growing far more quickly now. There are restaurants and cafes opening all the time and the shortages we are seeing are getting worse as a result.
"Food and drink is huge, and rightly so because the whisky and salmon here is the best in the world.
"But the infrastructure to cope with that huge demand isn't there just now. People are getting into the industry but then getting out because they're overworked and get better money stacking shelves in supermarkets sometimes for much less stress.
"We're not keeping pace at the moment and it's resulting in people who are not yet capable being thrown in and then it all falls apart."
The college has set up the Hospitality Association Moray group to find a way to train and retain chefs in the region,
A mentorship programme has been proposed to find employers to build the confidence of students before they begin full-time work.
Firms are also being encouraged to offer better terms of employment to make the industry more appealing, including focussing on how to deal with split shifts for rural staff.
Lecturers at the college have found business owners turning to "expensive" agency chefs to plug recruitment gaps instead of examining the causes.
It is understood similar issues are being experienced in kitchens across Scotland.
Mr Fowlie added: "We get the same phone calls from lots of firms looking for staff because of shortages. They all have the same issues but we need to get the industry to talk to itself.
"Instead of seeing each other as competition they should be seeing their rivals in France, Italy and the rest of the world."
Mr Lochhead believes it is essential that young people from the region are encouraged to forge a career in the growing industry.
He said: "The tourism figures in the area are on the up and hospitality is playing a big role in underpinning that success.
"However, I know from speaking to proprietors or restaurants and hotels throughout Speyside and Moray that there is a desperate need for new skills.
"Chefs are clearly a priority as well as finding ways to address that."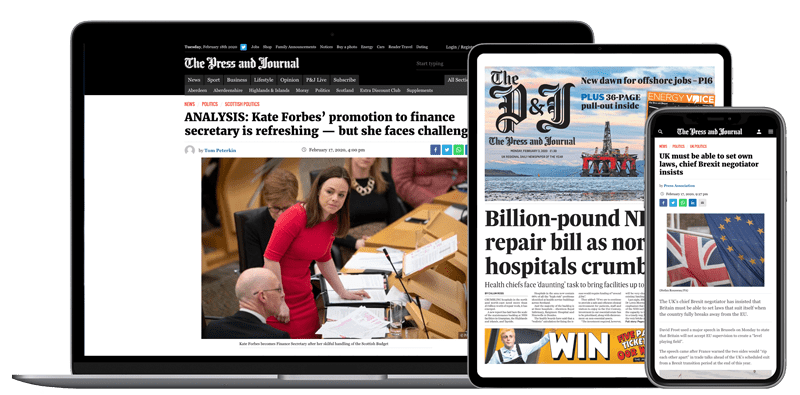 Help support quality local journalism … become a digital subscriber to The Press and Journal
For as little as £5.99 a month you can access all of our content, including Premium articles.
Subscribe