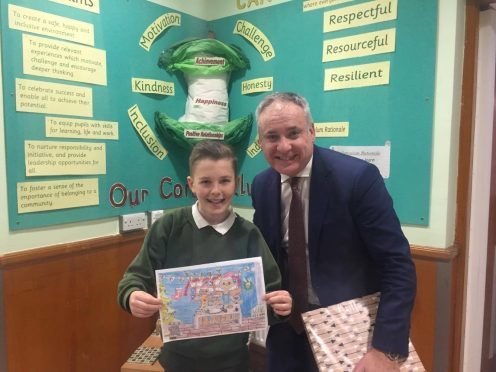 A pupil's charming drawing of a family of gingerbread people has won Richard Lochhead MSP's Christmas card competition.
Lewis Mackenzie, 11, from Applegrove Primary School won this year's event which had a "family and friend's" theme.
Mr Lochhead attended Applegrove's assembly last week in order to present the 11-year-old pupil with his prize.
The Christmas card is intended to raise money for Alzheimer Scotland Moray with sponsorship from Springfield Properties, Walkers, Forsyths, Baxters, Greers, Spey and Robertsons.
Mr Lochhead said: "I received a huge amount of entries this year from across Moray and it was an extremely difficult job in picking a winner due to the high standard of artwork.
"However, a winner had to be picked and I am delighted with the picture that has been chosen.  Congratulations to Lewis who is a worthy winner – his picture is bright, colourful and sums up the theme well.
"This year, I have received fantastic support from local businesses who have sponsored the card to raise money for Alzheimer Scotland Moray.  I am confident that we will be able to donate a large sum of money to the charity and know that it will benefit people with dementia, and their families, in Moray."
Campbell Mair, Head of Operations at Alzheimer Scotland, said: "We are delighted that Richard Lochhead has recognised Alzheimer Scotland's work across Moray by choosing the charity as the beneficiary from his Christmas Card this year.
"This support will provide an important contribution to helping Alzheimer Scotland get closer to achieving our aim – making sure that nobody faces dementia alone."
For more Christmas news and competitions, visit www.besteverchristmas.co.uk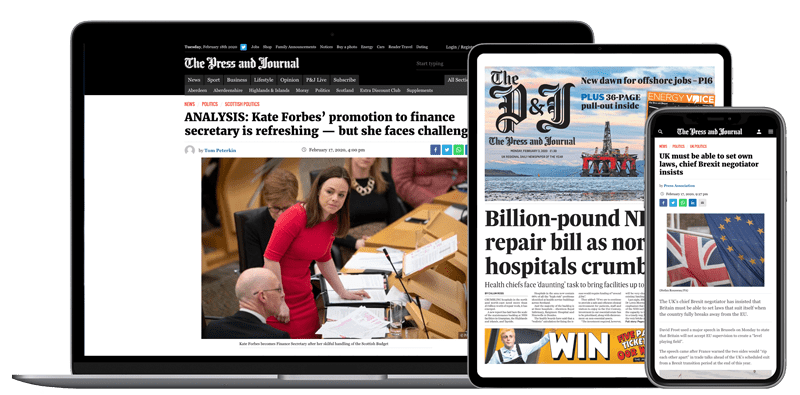 Help support quality local journalism … become a digital subscriber to The Press and Journal
For as little as £5.99 a month you can access all of our content, including Premium articles.
Subscribe