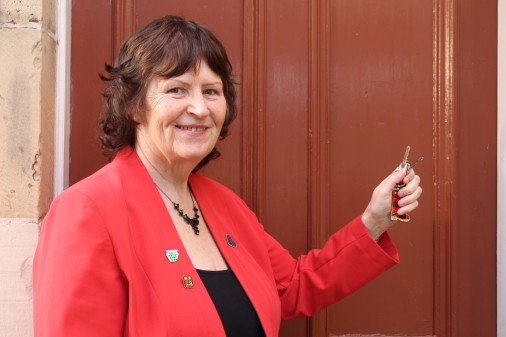 Young adults who have grown up in care will have the chance to get their own decorated flats as part of a new initiative.
Moray Council's Communities Committee unanimously approved the authority's "Scatter Flats" scheme, which aims to support young people set up in their own accommodation.
People leaving care can apply for the flats, with decisions on each case resting with a panel including social workers and housing staff. They will decide if the individual will benefit for round-the-clock support to transition into their own accommodation, and their care-leavers grant would be used to furnish and decorate the property before they move in.
The idea is to stop young care-leavers becoming homeless and provide them with an incentive to plan their own journey out of care and into their community. Moray Council's housing and social work teams will create a tenancy preparation programme, which will help young care-leavers understand what's involved in managing their own tenancy.
Tenancies will be offered for nine months initially, with regular progress reviews to make sure the tenant is receiving the support required. If the tenancy is going well, a permanent let will be offered.
The initiative will be launched in early 2018.
Councillor Lorna Creswell, chairwoman of the committee, believes that setting up home on their own is a big challenge for people who have grown up in care homes, and hopes the scheme will provide young adults with confidence as they plot their futures.
She said: "I welcome this initiative as part of our corporate parenting responsibilities in supporting our youngsters' transition to adulthood. Some might wish this opportunity of securing a home and the support package to help them gain confidence to manage their own tenancy."
She added: "I for one, remember how daunting the experience was when I moved into my first flat and this must be even more of a challenge for those leaving a 'looked after' setting.
"I look forward to hearing how things progress as we move to 2018 and encourage them all to consider this opportunity."