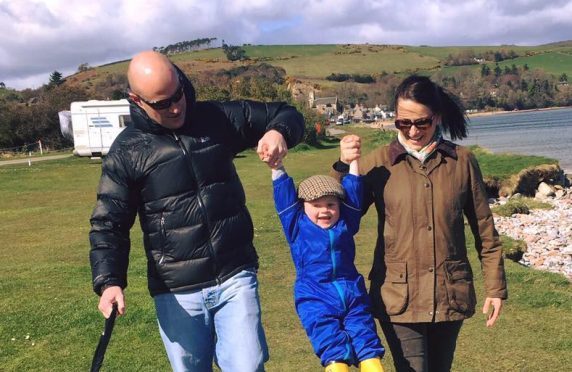 A mum has sparked a fundraising mission to support a Moray nursery after seeing a "remarkable" turnaround in her son.
Two-year-old Angus Ross was unable to attend mainstream sessions without being sick at the prospect of being without his parents.
However, since settling at the Ladybird Development Group in Lossiemouth the youngster, who is being assessed for autism, has come on leaps and bounds.
Now his parents Dionne and Steven Ross, who is posted at Kinloss Barracks, want to show their gratitude to the nursery as their son prepares to rejoin mainstream education.
Mrs Ross has been encouraging supporters to walk a mile in an attempt to log a collective total of 251 miles, one for every child who has passed through the nursery since it opened in 1985.
Dozens of people spread across the country have been braving icy conditions to log contributions to the cause, collecting nearly £700 in the process.
Children at the nursery have been wrapping up warm to do their bit for the effort.
And supporters have also been taking to swimming pools to lodge their backing in the water.
Yesterday, Mrs Ross, who is a former soldier, revealed she had been overwhelmed by all the support.
She said: "When Angus started at Ladybird I didn't realise quite how much they relied on charitable donations.
"Before he moves on I just wanted to do something for them, because they've given us so much.
"Angus did go to a mainstream nursery to begin with but couldn't function, he was sick all the time. It wasn't the nursery's fault, they were wonderful, but it didn't work for Angus.
"Ladybird has brought his confidence up so much, he's another person. We went to see Santa recently, there's no way we'd have been able to do that before."
Supporters have until tomorrow (FRI) to record their contribution to the 251-mile target.
Donations can be made online at www.justgiving.com/fundraising/251littleladybirds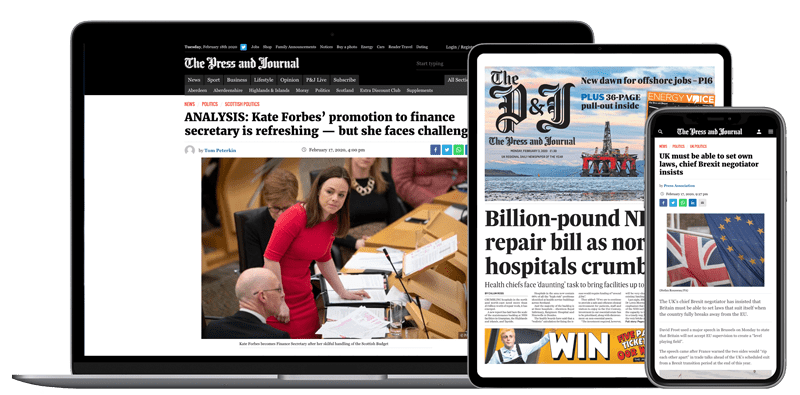 Help support quality local journalism … become a digital subscriber to The Press and Journal
For as little as £5.99 a month you can access all of our content, including Premium articles.
Subscribe