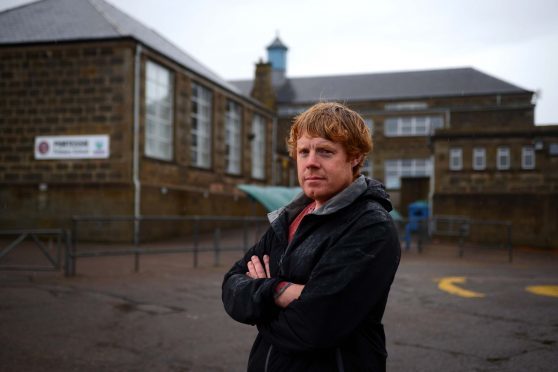 A three-month consultation has been commissioned following a review that classed four Moray primary schools as "unsustainable".
The future of classrooms at Findochty, Portessie, Portgordon and Portknockie were thrown into doubt following the survey of schools in the Buckie area.
Yesterday, Tim Eagle, chairman of the council's children and young people's committee, said it was now time to have a "brave and difficult" conversation.
However, the Buckie councillor repeated an assertion that the review was "not looking to shut schools".
Mr Eagle said: "When we discussed similar proposals last time we didn't take the public with us. We need to change that this time.
"We need to be open and brave and have a difficult conversation and not hide behind statistics."
Meetings and workshops will now be organised with parents of pupils who attend all schools in the Buckie area.
When it was proposed to shut up to 10 schools across Moray three years ago, the plans were met with emotional protests outside council buildings in Elgin.
At yesterday's meeting of the authority's children and young people's committee, education director Laurence Findlay stressed the learning of pupils must be made the priority.
A warning has already been issued by the council that the education of children "will not progress as expected" if eight primary schools are maintained in the Buckie area.
Mr Findlay said: "The focus absolutely has to be on education and improving education.
"Very often we have listened to particular voices in communities rather than looking at what is best for a 21st century standard of education for our Moray communities."
Moray schools have been ranked as the worst in Scotland, in terms of condition, with a repair bill stretching to more than £100million to get them up to standard.
As part of the consultation, parents will be offered the chance to visit new schools in Aberdeenshire to see the benefits of new classrooms.
The initial surveys also recommended a replacement for Buckie High School should also be considered and Cullen Primary School could be "reconfigured".
However, Elgin City North councillor Paula Coy suggested debating the future of schools would put off "bright young teachers" from moving to Moray.
The conclusions of the consultation will be published in June.