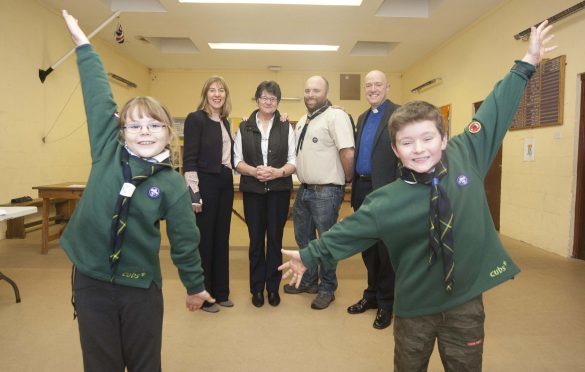 A massive donation from the estate of a late Moray businessman has "saved" his local scout hall.
Leaders at the Lossiemouth troop had considered abandoning their much-loved home of more than 30 years due to water pouring through the roof.
Damage caused by the repeated leaks have wreaked havoc with the interior walls and decorations inside the hut, which was built in 1985.
However, their ambitions have now been set on an extensive refurbishment project after being donated £20,000 from the estate of John Munro, who died suddenly in April at the age of 78.
The businessman, who lived in the town his entire life, was involved in the group from a young age and credited it for "character building".
Leaders of the scout group have said they will "never forget" the donation from Mr Munro, who was better known locally as "John Boy".
Group scoutleader Alan Anderson said: "You have no idea how much it will help. We've been in the process of replacing the roof and between this, and another smaller donation that has been left to us, it's pretty much covered.
"It's effectively saved the hall, it's been that bad. We've had water coming in the roof for years and causing damage on the inside too.
"We had been considering abandoning the hall and moving to a church but it means a lot to keep our own premises."
Mr Anderson hopes the troop, which has nearly 40 members, could lever even more funding for a complete overhaul of the hall by securing other backers to match-fund the donation.
He added: "We had been looking at a 10-year plan of scrimping and saving, now it could begin in the summer."
Mr Munro's estate has also financed donations to Lossiemouth High School and roof repairs at St Gerardine's High Church in the town, where he attended Sunday school as a child.
The gift to the school will fund a cash-award to students who claim the "dux" title every year.
The accountant grew up in the town and was a well-known face from working for his parents in the library as a teenager.
Mr Munro's widow Liz said: "He was very passionate about everything in Lossiemouth, he was born and bred there. He worked in Elgin but never left his hometown.
"He was anxious to see that people who have the where-for-all to do good did it for the betterment of the community.
"He would be delighted to see the groups benefit from his money."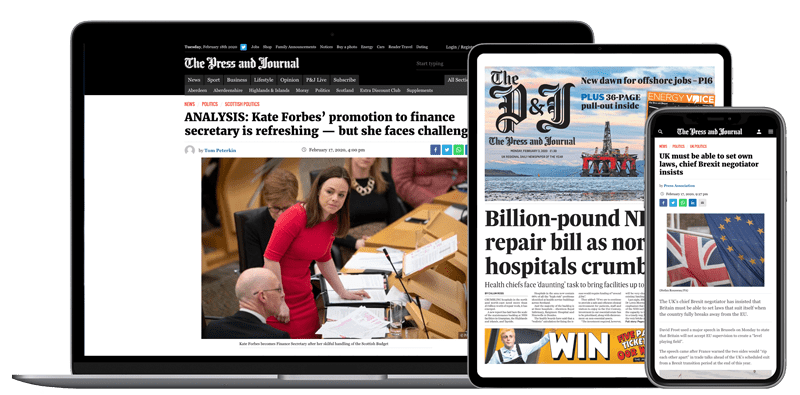 Help support quality local journalism … become a digital subscriber to The Press and Journal
For as little as £5.99 a month you can access all of our content, including Premium articles.
Subscribe