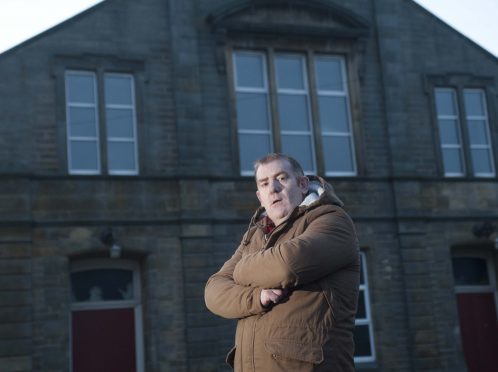 Campaigners fear they will have to overcome a mountain of red tape in their attempts to keep the doors of a cherished Buckie institution open.
The Fishermen's Hall is one of several community buildings across Moray that the local authority has proposed shutting down, as it battles to save £6.7million over the next year.
Buckie Community Theatre regularly uses the North Pringle Street venue for musicals and pantomimes, and has spearheaded the campaign to spare it from being mothballed.
But the group's director, Glen Campbell, fears he will have to untangle a complicated web of red tape before being able to arrange a community asset transfer to receive the building from the council.
Mr Campbell said: "There seems to be a lot of red tape attached to the hall, as it was built by the fishermen of Buckie originally though it now belongs to the council.
"We are trying to form our own sub-group to work through things, as it will require many hours."
Almost 1,600 people have supported an online petition aimed at rallying residents into fighting for the survival of the 19th century building.
The chairman of the Buckie Regeneration Group, Gordon McDonald, is helping with the effort. He said: "I have been offering some advice on how to deal with the council, and how to get the funding to run the hall independently."
The Fishermen's Hall was opened on January 1, 1886, and is the second largest building of its kind in Moray – behind Elgin Town Hall, which has also been threatened with closure as part of the same savings drive.
It was built as a "rallying point" for the town's burgeoning population of fishermen, to discuss matters pertaining to the thriving industry.
Mr Campbell has also highlighted the sentimental value which the spot holds for generations of residents.
He added: "We want the entire community on board, the hall is well-used by everybody.
"It is multi-purpose, and is used for indoor bowling, balls, fitness groups and schools for prize-giving ceremonies.
"Everybody in Buckie will have some connection to it, the hall has always been the focal point for the town."
There will be a campaign meeting at 7pm on Thursday, January 4, at Buckie Community Theatre's hall on Logie's Lane.