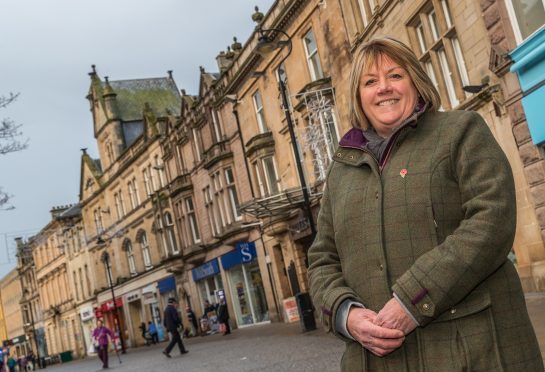 A former RAF servicewoman is preparing to roll out the welcome mat for hundreds of personnel who are destined for Moray.
Jo Lenihan has been appointed as the armed forced covenant development officer for the Lossiemouth base, Kinloss Barracks and Fort George.
Now the former supply officer is ready to beat the drum to make the north of Scotland the ideal destination for service personnel.
And Mrs Lenihan believes the expansion of RAF Lossiemouth is a "huge opportunity" for the region.
She said: "I used to work at the base with my husband, he got a job back up here and we wanted to move back for the quality of life.
"It's all about getting the message out that Moray and the Highlands offer a fantastic lifestyle.
"My focus is to make sure military personnel aren't disadvantaged in any way as they move around for postings every two or three years.
"That could be in terms of housing, because they might not have a local connection, or making sure they retain their place on NHS waiting lists when they move."
Mrs Lenihan revealed that 13% of all school pupils in Moray have family links to the military, whether with serving personnel or veterans.
Highland and Moray councils have secured funding from the Ministry of Defence to cover Mrs Lenihan's post for two years.
Over the next three years more than 400 new personnel are due to be deployed at RAF Lossiemouth as part of the arrival of the Poseidon P-8 spyplanes.
Initial estimates expect that the expansion could lead to a total of about 2,000 people moving to the region, with service personnel's families included.
It is also understood that an extra Army battalion could move to Kinloss within the next five years, bringing hundreds of extra troops.
John Cowe, chairman of Moray Economic Partnership, said: "The amount of pupils in our school with military links just shows how important it is to the area.
"I have spoken to lots of personnel at Lossiemouth and Kinloss who want to make a permanent home here – we should be seizing every opportunity to encourage them to stay."