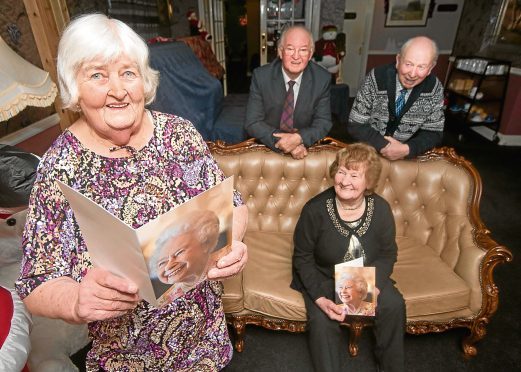 A pair of sisters who got married on the same day 60 years ago celebrated their double diamond wedding anniversary last night.
Nobody had heard of The Beatles, and the Queen had been on the throne for a mere five years when Gladys and Betty Burgess tied the knot with their respective partners on Friday, December 20, 1957.
Gladys married Jackie Smith and Betty wed Frankie Gauld during the same ceremony at Buckie's All Saints Episcopal Church.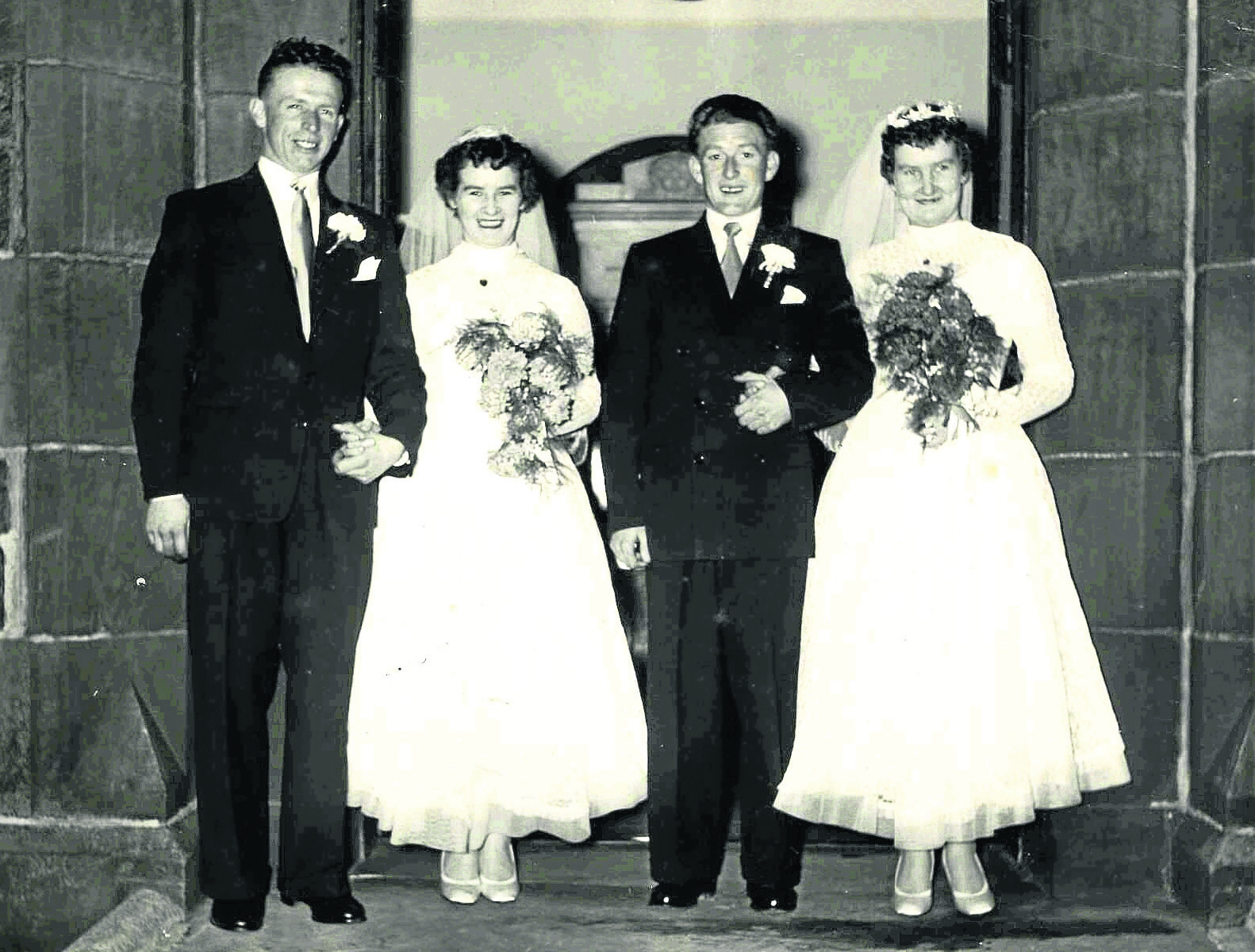 Last night, the siblings, who live in Buckie, gathered with family and friends to celebrate a remarkable combined 120 years of married bliss.
Mr and Mrs Smith's daughter, Denise McIntosh, hailed the "amazing achievement" as she joined the happy couples for a meal.
She said: "To my mum and my auntie, this is just like any other day – they are old-fashioned and don't like a fuss.
"But I think it is such an amazing achievement that is worth celebrating."
Mrs Smith was 21 and working for the Women's Royal Naval Service at the time of the wedding, and left it to her 17-year-old sister to arrange the big day to coincide with when she was home from London on leave.
Mr and Mrs Smith had son Ian in 1959 and Denise followed in 1962. Mr Smith, who is now 86, spent most of his working life as a farmer before taking on a job with a glazing firm.
They have six grandchildren and two great-grandchildren.
Mr Gauld was 19 at the time of the wedding, and worked as a long-distance lorry driver for much of his life. Mrs Gauld was a nurse, a career which her sister later joined her in.
The family will gather for another celebration on Monday, when they reunite to mark Christmas Day.
Prices: Then and now
1957 / 2017
1.5kg flour  – 9.7p / 59p
Loaf of bread – 4.8p / £1.00
Pint of milk – 3.3p / 48p
250g butter – 9.3p / £1.40
12 large eggs – 18.5p / £1.85
Pint of beer – 10p / £3.50
20 cigarettes – 19.6p / £7.65
Litre of petrol – 6p / £1.20
House – £2,021 / £200,832