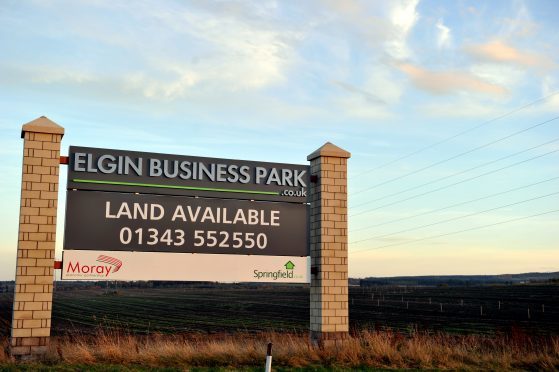 A national hotel chain hopes to open a branch in Elgin after being encouraged by the aspirations of the region.
Travelodge has submitted plans for a 61-bedroom premises on the business park at Barmuckity on the outskirts of the town.
The firm has estimated that about 29,000 people would stay in the hotel every year, who would generate a total spend in the area of £580,000.
Diggers are currently carving out the roads that will form the Elgin Business Park estate on the eastern side of the town next to the A96 Aberdeen to Inverness road.
Meanwhile, separate plans have been submitted to create a petrol station and coffee drive-through business next to the proposed Travelodge.
A report submitted by the hotel chain explains the "growth ambitions" for Elgin and the Barmuckity site made the development attractive.
It adds: "As the type of hotel – a budget hotel – is a limited service hotel, customers will spend far more in the local economy than those staying in full service hotels.
"A new budget hotel in Elgin will support the local business and tourism economies indirectly through providing good quality, affordable and highly accessible hotel accommodation.
"This will encourage more people to consider staying in the area when on either business or leisure trips."
Drawings submitted show the Travelodge would be three-storeys high and include a bar and restaurant for guests.
Both the hotel and petrol station could be built next to a proposed roundabout entrance to the site on the A96.
Work to prepare the first phase of the Elgin Business Park, which spans 66 acres, is expected to cost £6.8million.
Storage, distribution, officers, hospitality and warehouses have been earmarked as uses for the land there.
Alan Esson, a director of Elgin Business Park, revealed there remains interest from other firms to take plots on the development.
He said: "Travelodge are looking at the site with a developer. It's exactly what we were looking for, to get a hotel operator in there.
"There's a significant bed shortage in the area at the moment so it's needed."