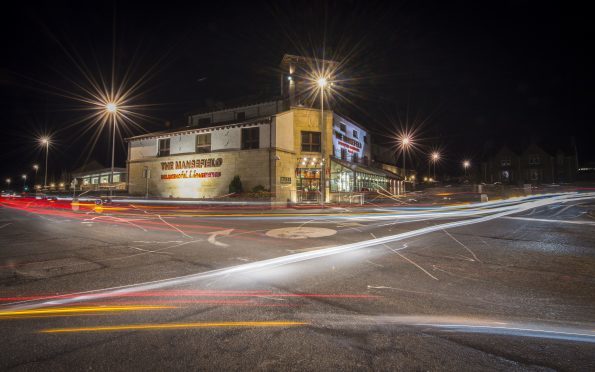 Work is due to start on transforming a notorious traffic logjam in Moray's biggest town next month.
The South Street and Hay Street junction is one of the busiest roundabouts in Elgin.
However, engineers will move in on the site at the end of February part of a three-month project to convert it to a crossroad with traffic lights.
The project, which has been estimated to cost £500,000, is the first phase of implementing the town's transport strategy, which has been drawn up to cope with the expected population boom.
While there have been no serious accidents reported at the junction in the past, minor collisions are understood to be commonplace.
Council officials have planned for 12 weeks of disruption at the roundabout with diversions due to be in force.
Work will begin on the east side of South Street before each road leading to the junction is taken individually. The final phase will involve the entire roundabout being closed.
Alistair Kennedy, chairman of Elgin Community Council, said: "It's got to be one of the poorest performing roundabouts in the town. It doesn't really encourage traffic flow, everybody hesitates.
"We had a member who was a lollipop man there for West End Primary School. He quit because some cars weren't stopping. Having lights should be a big improvement."
Pedestrian crossings will also be installed on each road as part of the work with kerbs adapted to encourage cycling.
Motorists have been warned that diversions will include being re-routed to Wards Road, Wittet Drive and Pluscarden Road for the final phases of the work.
A Moray Council spokesman said: "The improvement is a result of consultation with the public on the new Elgin Transport Strategy, which identified the junction as requiring the change.
"Diversions will be in place as each branch of the roundabout is closed for the installation works to be completed.
"Once installed, the junction will change to a crossroads, with smart traffic lights that be programmed to alter traffic flow at peak times.
"Diversions will be clearly signposted for the duration and maps indicating the temporary routes will be on the council's website."